MWC 2016 - SanDisk has just unveiled their latest microSD UHS-II card, with SanDisk's new Extreme PRO microSD card capable of read speeds of 275MB/sec.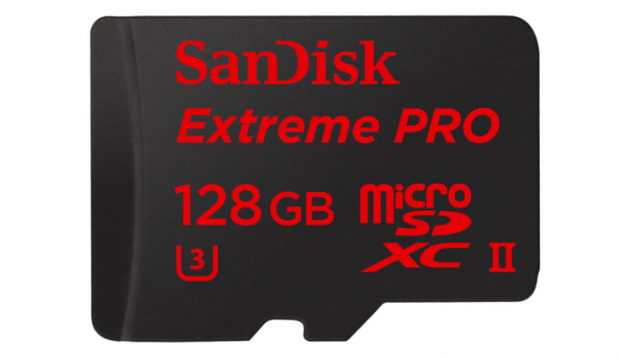 The new UHS-II capable microSD card is considerably faster than its predecessor, which could only transfer data at 90MB/sec. The write speeds on the new microSD card hit around 100MB/sec, and don't let its size deceive you - as this new microSD card is capable of 275MB/sec, while the full-sized Extreme PRO SD cards tap out at 280MB/sec.
SanDisk is pushing their new Extreme Pro microSD UHS-II card is shockproof, temperature-proof, waterproof and even X-ray-proof. These new class 10 cards only arrive in two capacities: 64GB and 128GB. SanDisk is aiming these new cards at the professionals, with the 64GB version priced at $179.99 and the 128GB priced at $299.99.