The Vive isn't just about VR gaming, says HTC
HTC will use its Vive headset for much more than gaming, and hopes it'll change the world for the better.

Published Sun, Feb 21 2016 1:05 PM CST
|
Updated Tue, Nov 3 2020 12:01 PM CST
As virtual reality promises to open up new dimensions and vistas in gaming beyond our wildest dreams, it's no surprise most people plan to use their headsets for gaming. While gaming is certainly a focus for VR headsets like the Vive, HTC says video games are only part of the equation: the Vive will transcend escapism to "transform people's lives".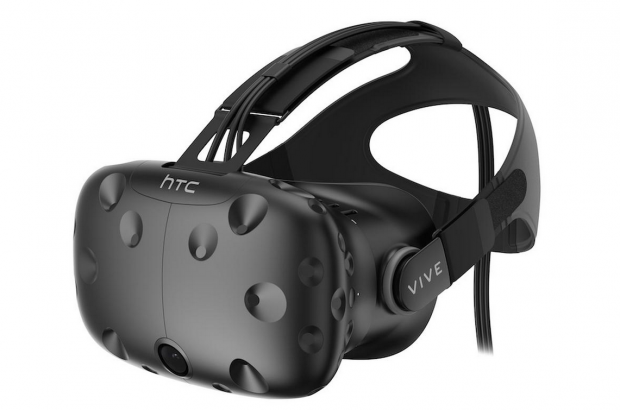 HTC recently made waves in the VR scene by announcing the Vive's price and release date info, causing a virtual storm of hype across social media. While just about everyone is thinking about the incredible immersion that the Vive will bring to games like Alien Isolation, HTC reminds us that it's not all about gaming. VR has a wealth of practical uses, some of which are absolutely incredible.
"But it's not just about gaming. In addition to these launch titles, HTC is working with developers to foster the creation of content that spans multiple sectors including entertainment, retail, education, design, healthcare and automotive that will ultimately transform people's lives," reads the official blog post.
HTC CEO Cher Wang furthers this sentiment by saying the HTC Vive will not only ignite our imaginations with untold possibilities, but it's a gateway that can truly change our world.
"From the beginning, Vive has been at the forefront of virtual reality, with HTC pioneering several ground-breaking technologies. Since announcing Vive this time last year, we have worked tirelessly with Valve to deliver the best VR experience on the market, winning multiple awards and receiving critical acclaim from media, consumers and the industry. With the Vive consumer edition we are now able to realize our ultimate vision; bringing Vive into homes around the globe so that people can experience immersive virtual reality in a way that fires the imagination and truly changes the world."
If VR is a gateway, then developers are the key to unlocking said gate. HTC is putting the Vive in the hands of developers across the globe so they can work their virtual magic, and we can only imagine what the future will hold in just a year's time. As far as a fully-fledged industry, VR is projected to catch on and spread like wildfire in the coming years. TrendForce predicts VR will be a $70 billion industry by 2020.
The HTC Vive is priced at $799 and pre-orders will start on February 29 at 7am PST, with the first shipments launching April 1.
Related Tags