HTC could be shipping out Vive headsets starting on April 1
HTC Vive could ship on April 1, just three days after the launch of the Oculus Rift.

Published Sun, Feb 21 2016 3:38 PM CST
|
Updated Tue, Nov 3 2020 12:01 PM CST
HTC will reportedly begin taking pre-orders for its Vive headset on February 29, with the first VR headsets from HTC and Valve hitting consumers on April 1 - days after the Oculus Rift begins shipping to consumers on March 28.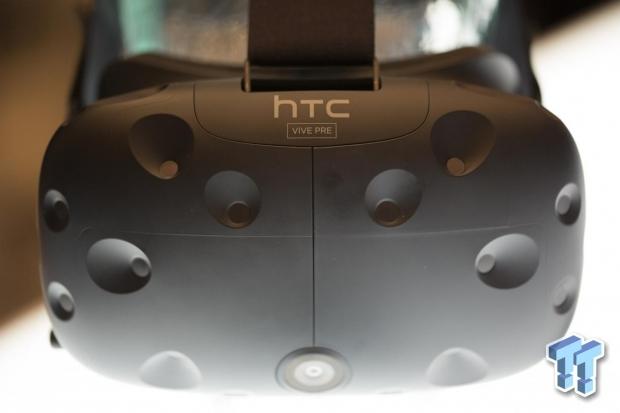 Then we have news from Japanese site S-Max that HTC will announce the official Vive pricing at Mobile World Congress, which kicks off in Barcelona, Spain in a few hours time. HTC will unveil a slew of new smartphones, but I think MWC is going to be a very big deal for them this year thanks to the Vive.
Now, for price. The Oculus Rift is priced at $599 and only includes an Xbox 360 controller, not the awesome Lighthouse controllers and sensors that are included with the HTC Vive. The only rumor we have on the pricing for Vive has it hovering at the $1500 mark, which sounds extremely high, but isn't that high considering what you get in the box. The Vive ships with the awesome Lighthouse controllers, which could be sold separately for hundreds of dollars. Oculus won't be shipping its Touch controllers for the Rift until later this year, and the Rift is still $599 - the Touch controllers should cost somewhere between $199-$299, according to our estimates.
I'll be pre-ordering the Vive within seconds of the website loading, just as I did with the Rift. Even at $599 and $1500, the investments in these headsets are worth it. High-end gaming monitors cost just as much, and the world's, possibilities and experiences that VR headsets will open up - not just for gamers - is going to be truly amazing.
Related Tags