NVIDIA said it teased its Pascal-based Drive PX 2 system at CES 2016 earlier this year, but we found out quickly after that it was just their Maxwell-based GPUs standing up for attention in the space of the Pascal GPUs. Well, now we're hearing that Volvo will be using NVIDIA's Drive PX 2 system in their self-driving cars, which will hit the road in 2017.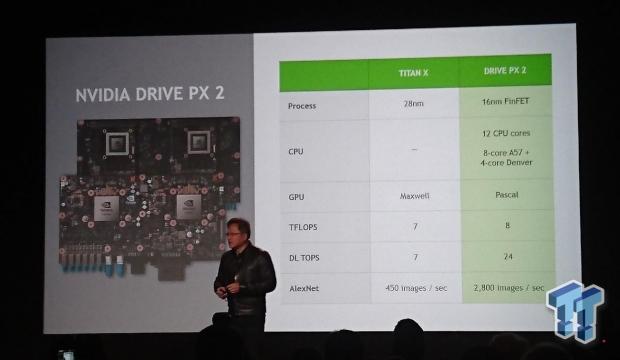 Jen-Hsun Huang, co-founder and CEO of NVIDIA said: "Volvo, well-known for its safety and reliability, will be the first to develop DRIVE PX 2, using it as the brain for its fleet of 100 self-driving cars to be publicly available next year in its hometown of Gothenburg, Sweden". Volvo will be using the Pascal-based Drive PX 2 for its self-driving capabilities, with NVIDIA providing both the hardware and software that will culminate in an array of cameras, lidar (light ray shooting radar), radar, and ultrasonic sensors.
All of this will create a 360-degree picture of everything going on around the vehicle. This will obviously require considerable horsepower, which is where the Pascal-based Drive PX 2 comes into play.