I've been reading, watching and listening to anything I can find on Batman v Superman - with the latest nugget of information that I found was from the Batman v Superman prequel books on Reddit.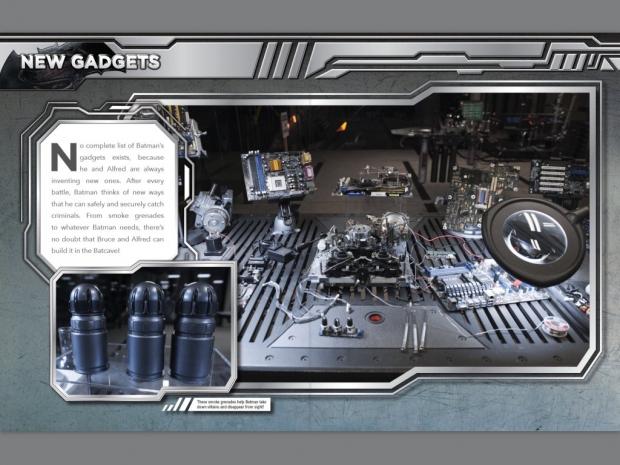 Someone uploaded the images, and as I was going through them all one of them covered 'new gadgets'. These new gadgets are explained on the image: "No complete list of Batman's gadgets exists, because he and Alfred are always inventing new ones. After every battle, Batman thinks of new ways that he can safely and securely catch criminals. From smoke grenades to whatever Batman needs, there's no doubt that Bruce and Alfred can build it in the Batcave!"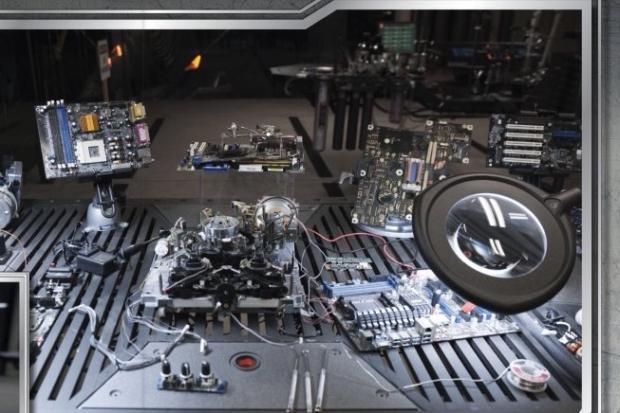 Well, taking a closer look at these images we can see some ancient motherboards being used. In the top left, we can see an ancient motherboard - it looks like a Socket A motherboard. We have some older boards spread out through the Batcave, so I have to ask - can't Batman afford a shiny new Z170-based motherboard from GIGABYTE or ASUS? If so, Batman - I will personally provide you with a new motherboard - just give me a call, alright?