University of Southampton scientists have developed a new digital data storage technique that allows one to store up to 360 TB of data for up to 13.8 billion years.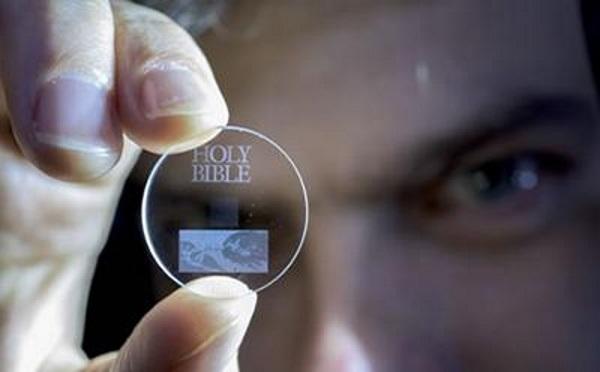 The technology is especially exciting for archive organizations, museums, libraries, and the like, all of which value highly the extreme long-term preservation of data. Already the Universal Declaration of Human Rights (UDHR), Newton's Opticks, Magna Carta, and King James Bible have been saved; the Declaration was recently presented to UNESCO by the ORC at the International Year of Light (IYL) closing ceremony in Mexico.
The technique utilizes nanostructured glass memory (dubbed the 'Superman memory crystal') created in fused quartz (one of the hardest and most durable natural structures in Earth's history) and femtosecond laser writing to record data in five dimensions (5D).
The researchers behind the technology will present their findings at the photonics industry's ever-important International Society for Optical Engineering Conference in San Francisco, California tomorrow. They are also currently looking for partners to help develop and commercialize it.