Doom's campaign averages to about 13 hours, says id
Don't worry, Doom's campaign will have plenty of demon-slaughtering action to keep you busy.

Published Mon, Feb 15 2016 12:34 PM CST
|
Updated Tue, Nov 3 2020 12:01 PM CST
id Software's new Doom reboot is an authentic return to the visceral, heart-pumping chaos that birthed the FPS genre. But what about the singleplayer campaign's length? Will gamers be able to lose themselves in the hallowed, maze-like halls of Hell again, or will the action be over with as quick as it started?
According to id, players will have plenty of time to digest the delicious demonic chaos that Doom has to offer, and you won't have to worry about a super short campaign. "The difficulty level plays a factor, but folks playing at the office average 13+ hours in the campaign," reads an official Tweet from the devs.
Thirteen hours sounds pretty good in itself, but we have to remember that the devs have spent months and months playing the game. Given all that testing, it's fair to assume id has become pretty badass at slaughtering monstrosities, meaning average joes will enjoy an even longer campaign. Don't forget that you can create your own mini campaign missions with Doom's in-game editor.
We also have to consider the difficulty, of course. Boss fights on the most sadistic setting will likely set players back hours alone, and we can only imagine what kind of Lovecraftian horrors await our arrival in the smoldering bowels of Hell. That being said, the game certainly gives us an edge with an insane arsenal worthy of a Doom logo: triple-barreled machine guns, rocket launchers, shotguns, and the beloved bone-chewing chainsaw.
Doom is set to unleash full 60FPS havoc on May 13, 2016 across Xbox One, PlayStation 4 and PC.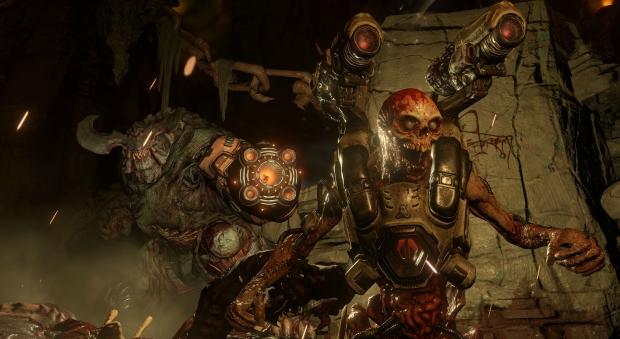 Related Tags