Massive SSD's could be on the horizon with Micron's new 3D NAND tech
Micron's 3D NAND technology might be the push needed to start seeing increased SSD capacities in the near future.
Published Sun, Feb 14 2016 8:00 AM CST
|
Updated Tue, Nov 3 2020 12:01 PM CST
Micron's introduction of their 3D NAND technology yesterday marks what could be a massive jump in capacity for enterprise and even consumer SSD's. We could, with Intel's partnership and stake in the technology, see upwards of 10TB SSD's for far less than we currently pay for the size.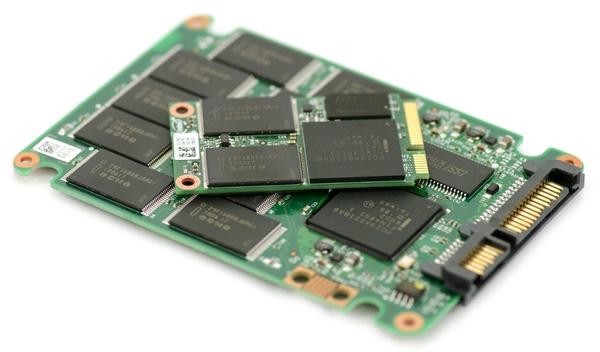 The magic to this leap in capacity, and even potentially prune the price per GB, is in the packaging. It's far from a perfected process, but once manufacturing has picked up and fabs are properly modified to support the manufacturing process, the costs associated will reduce appropriately. But that stacking can reduce costs even more because of the manufacturing efficiency associated with it. The benefits may not be immediately apparent, though that simplified process of making the whole package will eventually trickle down to us, the consumer. And we'll eventually benefit greatly from it.
Furthermore, the verticality, as evidence by Samsung's method, can result in an increase in density that could allow for even USB thumb drives with multi-terabyte capacities. Again, that move to consolidate the entire package uses less room than even the V-NAND structure employed by Samsung. Micron even claims that their solution has a massive three times the density as their competitors solution. If that's true, then it won't be too terribly long before 10TB or even 20TB SSD's become affordable, and normal, for consumers.
What's more, because of how the underlying architecture is designed, with the NAND cells physically closer together, the latency is potentially much less than what we've been used to and speeds could increase naturally as a result. Of course you need the proper interface in order to actually take full advantage of any speed increases, because SATA 3.0 just isn't quite cutting it for the true speed freaks. Regardless, this is certainly the innovation we've needed to help spur better, bigger and faster storage for all of us.
Related Tags