For Honor not meant for the mass market, more of a 'core' game
Ubisoft doesn't think For Honor will be a big seller, but they've deemed it a 'core' game, something important to them nonetheless.
Published Fri, Feb 12 2016 9:01 AM CST
|
Updated Tue, Nov 3 2020 12:01 PM CST
The CFO of Ubisoft, Alain Martinez, doesn't think that For Honor, their upcoming sword-fighting game, is going to be a huge profit maker for them. Instead it's been described as a "core" game, something that's important but will attract far less gamers than something like Assassin's Creed, the next Far Cry or even The Division.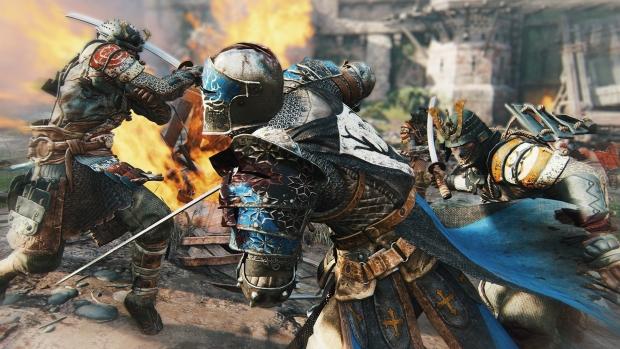 During the earnings earnings call this week, the comment was made in response to a question that an analyst asked regarding what they estimated the games success would be. Martinez said simply that "For Honor is more of a core game, less mass market." Thus they don't expect to ship many units when it releases.
The reasoning could be due to the type of game that it is, a hack and slash with more technical underpinnings. It won't necessarily appeal to a larger audience despite the new IP and potential for new avenues of gameplay that can be introduced to other games in the future. In other words, the difficulty might be somewhat off-putting.
For Honor is one of several games that are expected to be released this year from Ubisoft. This year, and fiscal year 2017, are exciting years with plenty of new IP and a new outlook on development that should help to bring back confidence in their products.
And for the first year in awhile, there won't be a new Assassin's Creed, which could help to freshen the IP in our minds, especially after the movie should supposedly revitalize the franchise.
Related Tags