Ubisoft is banking pretty big on The Division's success and even goes so far to say that it'll be one of the most popular new IPs in video game history.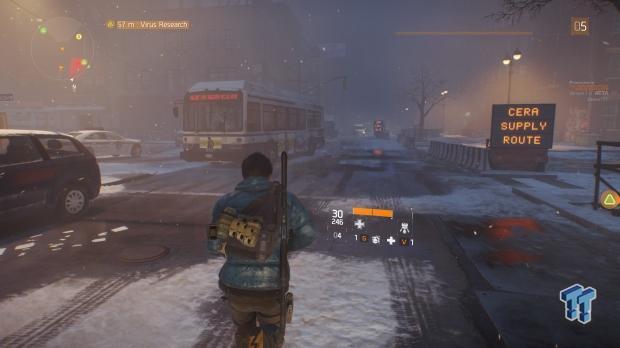 According to earning projections, The Division will play a substantial role in the company's 2016 earnings. "The Division - whose recent closed beta exceeded all of our expectations - is set to be one of the largest launches of a new brand in the history of the video game industry," said Ubisoft CEO and co-founder Yves Guillemot.
Ubisoft's 2016 earnings forecast is focusing on "player engagement", a new strategy it says has paid off well with AC: Syndicate and Rainbow Six: Siege--and will hit a peak thanks to The Division and Far Cry Primal.
"Looking beyond our sales figures for the quarter, which have led us to update our full-year targets, our strategy of focusing on player engagement is paying off. For example, Rainbow Six Siege achieved record engagement levels during the period thanks to the success of its exceptional multiplayer mode," Guillemot said, as reported by GlobeNewsWire. "These advances are a decisive step in our business development and demonstrate the strong execution of our strategy, which will ultimately translate into regular revenue streams and enhanced profitability. The upcoming releases of Far Cry Primal and The Division should confirm these trends."
The Division has been a hot topic in gaming as of late, in no small part thanks to its incredibly popular closed beta. Thanks to the brief taste of gameplay, hype for the MMO-style open-world shooter has steadily risen, leading to tons of pre-orders. Although gamers seemed to enjoy the beta, our impressions were on the iffy side.
To raise the game's profile even more and give players another chance to play, an open beta for The Division kicks off on Feb. 19.
Thanks to new Ubisoft's new financial reports we've received a concrete info on the company's future games and projections. We've learned that there won't be an Assassin's Creed game in 2016 so that the devs can "re-examine" the franchise's future, and that Watch Dogs 2 is set to release around March 2017.
Given how hyped up The Division is, I don't see any way that Ubisoft's projections won't be correct. The game looks and plays great on PC, and the team assures that the console port won't be lacking in power.