Take to the campaign trail with The Political Machine 2016
Want to become a political mogul? Then The Political Machine 2016 from Stardock might be for you. Get right in the action and vie for the Presidency.
Published Sat, Feb 6 2016 7:03 AM CST
|
Updated Tue, Nov 3 2020 12:01 PM CST
The Political Machine 2016, from Stardock, gives you the chance to play as nearly a dozen different candidates, including such favorites as Donald Trump, Bernie Sanders, Hillary Clinton, and of course quite a few others. If that doesn't quite float your boat, then you can also choose to create your own custom candidate, with all your own custom avatar and background information.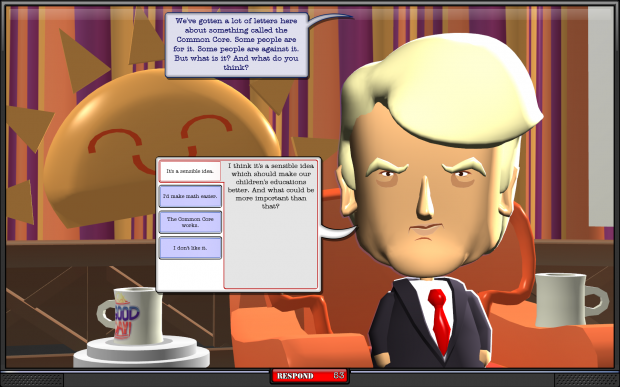 "The game deals with topics like the Keystone XL Pipeline, human trafficking, and other issues that are current and relevant to this year's election," said producer Patrick Shaw. "We've added a poll tracking feature so that you can see how your own political races are matching up to what's going on in the United States right now."
You'll also get the opportunity to be interviewed on various talk shows to raise their ratings in the polls. Torrid affairs, natural disasters, email scandals, and other random events will keep you guessing, and you better be ready to deal with all those unexpected problems. So do you think you're ready to try to become the President of the US? What a fantastic time to release a game that lets you explore the depths of the political system.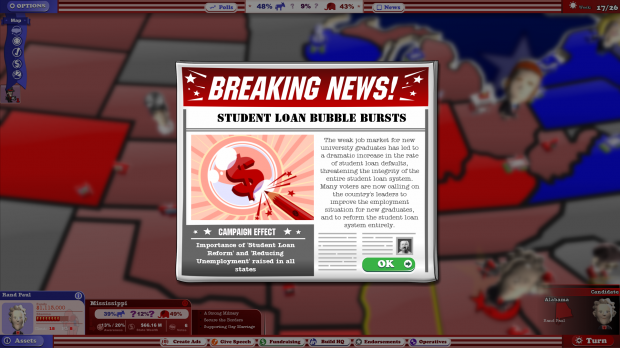 Related Tags