When Asteroids: Outpost was announced back in February of last year it was an exciting prospect. A revival of a brand but with a completely new perspective using a modern genre with a significant and distinct science fiction twist.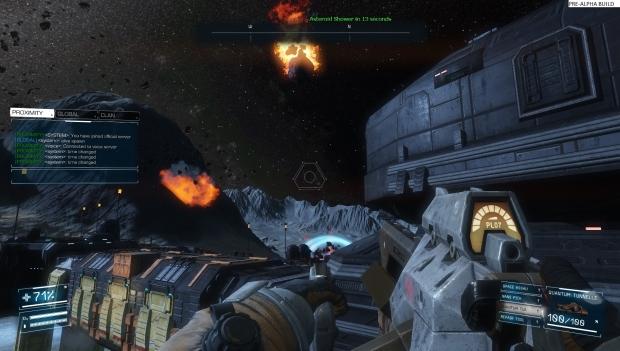 An open-world sandbox survival game that let you build massive manufacturing plants on remote outposts on asteroids. The idea really added inspired a lot of excitement. Sure it wasn't the traditional Asteroids game from so many years ago, but it was so much better. At least it had the potential to be. The game development was going slowly but surely, moving along with regular updates that candidly talked about the issues and problems they encountered.
But then, it suddenly stopped. The last update was on July 7th 2015, and since then the servers have seemed to go offline with almost no communication. That didn't seem right, especially for such an intriguing project. It was a survival game that takes things to the next level, and you don't have to press P to poo. In the wake of the missing communication, I reached out to Atari to see what was going on internally. The answer we got is good news, though.
"As an early access title, we always expected Asteroids: Outpost would be a project that would see continued evolution. After much user feedback, we are revisiting some core gameplay and game elements, and are working on material changes to the game. While we do not have anything formal to announce at this point, we expect to have more details for release soon." Todd Shallbetter, Chief Operating Officer of Atari said in an email.
Really that's good news. It means that they've noticed the poor reviews and bad feedback, learning what people like and dislike and are going back to the drawing board regarding the main elements. What this means for development going forward? We can't wait to find out, because this could still be a fantastic multi-faceted survival game.