Announced in a recent press release, AMD has launched its new desktop processor cooler called Wraith alongside a slew of new near-silent operating CPUs and stock cooler packages.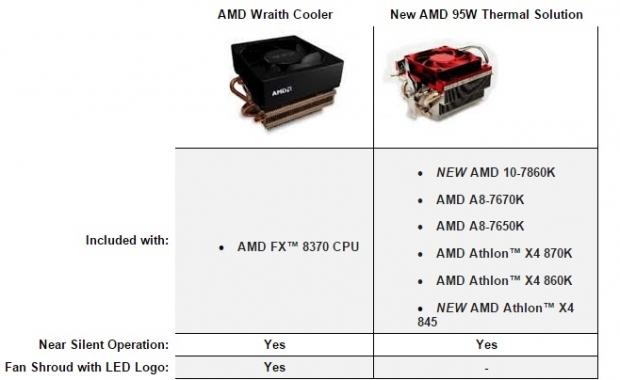 The AMD Wraith cooler is designed to work in a whisper quiet way, further providing a white LED illuminated AMD logo on the black plastic shroud. Promising to operate at whisper-quiet sound levels, the Wraith is rated by AMD to clock only 39 decibels when operation.
Announced alongside the Wraith cooler are the all-new AMD 10-7860K and the Athlon X4 845 processors, both coming packed with a new 95W stock fan cooler. These two new processors are not the only models to share the updated cooler, with AMD A8 processors such as the 7670K and 7650K joining in the action alongside the Athlon X4 870K and X4 860K.