Dutch police training eagles to intercept drones
Dutch police teaming up with raptor training company to train eagles for drone take down.
Published Mon, Feb 1 2016 3:02 PM CST
|
Updated Tue, Nov 3 2020 12:01 PM CST
Drones have become popular and cheap enough that their misuse and subsequent danger -- like when obstructing an air ambulance from landing -- is becoming a problem for Dutch police. Though they are investigating conventional methods to deal with it, they are also electing to train eagles to identify and capture them.
To this end, the "Politie Nederland" are teaming up with Guard From Above, a company that trains raptors. It's entirely possible things will go smoothly, as eagles are formidable birds of prey that already take down drones on their own, as well as handgliders, going so far as to take bites out of them afterward. Small drones seem fine, but larger ones could pose serious harm to the birds, so the impact on claws and a protection system and are being investigated by GFA (we're going to go ahead and assume it'll end up something like this).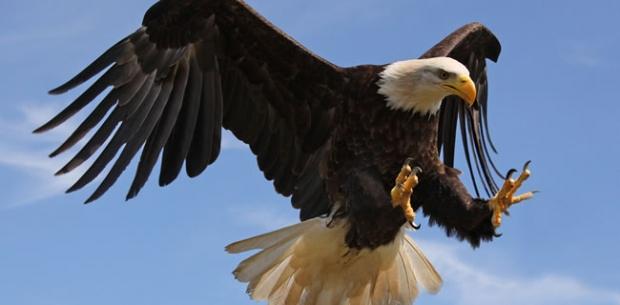 Related Tags