Five million Google Cardboard viewers have been shipped
Google Cardboard proves big success, numbers show.
Published Fri, Jan 29 2016 5:04 PM CST
|
Updated Tue, Nov 3 2020 12:01 PM CST
Google's budget VR solution Cardboard has been quite the success, it turns out: the company has shipped five million units in its 19-month lifespan. That's separate from units sold, mind you, but we know more than 25 million Cardboard apps have been installed via Google Play, so it's safe to say sales are strong, too.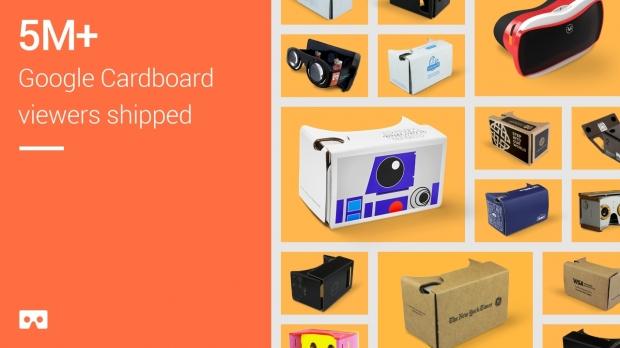 A few more fun facts: with Cardboard, more than 350,000 hours of YouTube videos have been watched, over 500,000 students went on VR 'Expeditions', and over 750,000 VR photos have been taken (with Cardboard Camera).
Cardboard, if you haven't picked one up yet, will run you about $20.
Related Tags