Shovel Knight amiibo listed as a best seller at Walmart garden dept
An error at Walmart seems to have listed the Shovel Knight amiibo as a best seller at Walmart in their gardening section.
Published
0 minutes & 48 seconds read time
Apparently an error in Walmart's website has led to the Shovel Knight Wii U and 3DS amiibo being categorized under gardening for some reason. At least it was temporarily.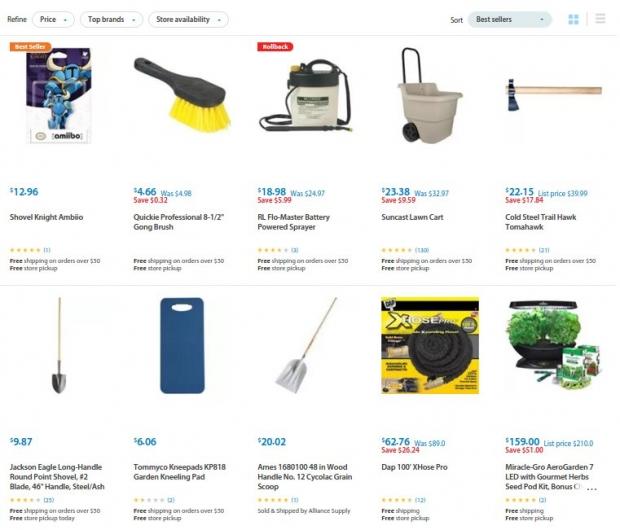 Pixel Dynamo reported that the amiibo was supposedly categorized under Gardening & Tools in the Walmart directory, where it held the honor of being one of the best selling items in that category. Looking through the various categories, however, reveals that there is no "Gardening & Tools" category, and that the Shovel Knight amiibo is actually put under the correct category, Video Games.
Maybe this is a case of mistaken identity. And the search engine employed by Walmart might match the "shovel" in the name of the amiibo to any search for tools, so searching for "tools" could make it appear, though doesn't appear to be actually associated to any category other than video games. Curiouser and curiouser.
Related Tags