Far Cry: Primal, new Tomb Raider joins list of 'uncrackable' PC games
Thanks to Denuvo Anti-Tamper, both Far: Cry Primal and Rise of the Tomb Raider will be pretty much crack-proof on PC.

Published Mon, Jan 25 2016 11:28 AM CST
|
Updated Tue, Nov 3 2020 12:01 PM CST
PC games piracy may be on its death knell thanks to new DRM tech called Denuvo Anti-Tamper, and more and more new PC games are starting to leverage the crack-proof software.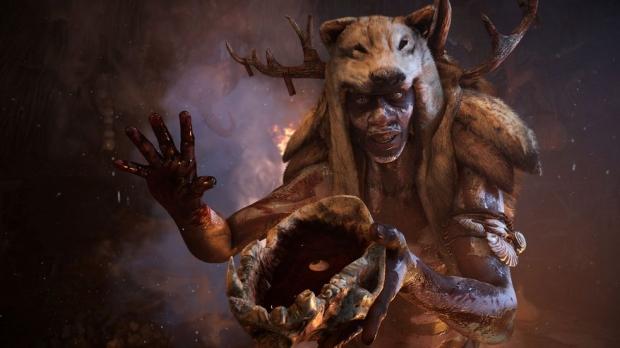 Far Cry: Primal and the Xbox One hit Rise of the Tomb Raider are the latest PC games to use Denuvo as a shield against warez crackers. With the aid of the Anti-Tamper tech, both games will effectively be piracy-free for months after their launch on PC. The first few months of sales are crucial for publishers, and Denuvo will ensure both Square Enix and Ubisoft are able to maximize their revenue as much as possible.
Denuvo integration was verified on Far Cry: Primal's EULA page, which reads: THE PRODUCT IS PROTECTED BY DIGITAL RIGHTS MANAGEMENT SOFTWARE ("DRM SOFTWARE") AND DENUVO ANTI-TAMPER PROTECTION TECHNOLOGY." As for Rise of the Tomb Raider, the official CrackStatus Reddit posted up proof from a CodeFusion Support page, but the image is no longer available. The site is, however, registered to Denuvo exec Reinhard Blaukovitsch, and reports suggest that CodeFusion technology is owned by Denuvo.
In any case, cracked PC games may become extinct thanks to Denuvo. The leader of notorious Chinese warez group 3DM proclaimed that in just two years time, new pirated PC games will be dead.
"Recently, many people have asked about cracks for 'Just Cause 3′, so here is a centralized answer to this question. The last stage is too difficult and Jun [cracking guy] nearly gave up. According to current trends in the development of encryption technology, in two years time I'm afraid there will be no free games to play in the world."
Just Cause 3, which was released late November, still remains uncracked. However, there are cracked versions of the Denuvo-protected Metal Gear Solid V: The Phantom Pain and Mad Max, so it may only be a matter of time before all Anti-Tamper titles are unlocked.
Related Tags