AMD's dual Fiji-powered GPU used with HTC Vive at VRLA event
The AMD Radeon R9 Fury X2 shows up again, this time with the HTC Vive at VRLA.

Published Sun, Jan 24 2016 4:46 PM CST
|
Updated Tue, Nov 3 2020 12:01 PM CST
The last time we physically saw the dual-GPU version of the Fury X was at the launch event itself in Sydney, Australia - where we had our hands-on that beautiful PCB. But, the Radeon R9 Fury X2 has shown up again, this time at VRLA.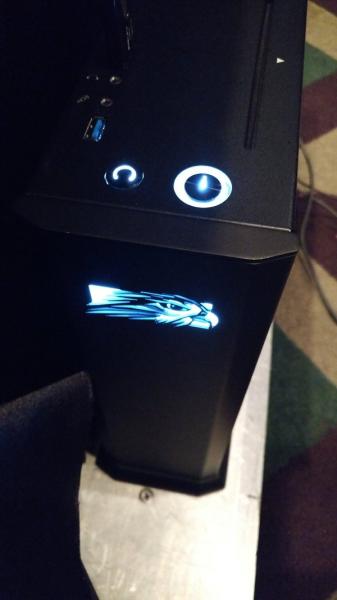 The VRLA expo was an event for all things virtual reality, held in LA last week. During the event, some of the HTC Vive demos were powered using the Radeon R9 Fury X2. Thanks to Facebook, we noticed Antal Tungler, PR Manager for AMD and all-round cool guy, posted on his Twitter account. He said: "Prototype Tiki from @FalconNW powering #htcvive with dual Fiji @AMDRadeon at the #vrla".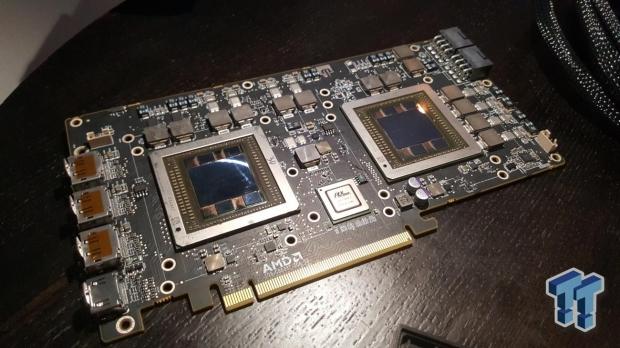 Someone asked Tungler "When you say "Dual Fiji" do you mean 2x Fiji cards, or 2x Fiji GPUs on 1 card? ;)", to which he replied with "One card". So we know that it wasn't 2 x R9 Fury X cards in the machine, but a single, dual-GPU beast. But with Polaris around the corner, I have to ask the question: where does the R9 Fury X2 fit in? It would only have 4GB of HBM1 per GPU, which really isn't enough VRAM considering it will be $1000+. VR headsets are pushing 90FPS, and a high-resolution to boot. I guess we'll see in the coming months, maybe AMD will launch the Fury X2 in between now and the release of Polaris in June/July.
But, that's with DX11 games. When DX12 rolls around, we should begin to see the 2 x 4GB lots of HBM1 turn into 8GB of HBM. This will be a huge deal for AMD, as they'll be able to market it as "8GB for DX12", right in time for DX12 games and VR.
Related Tags