Rumor: PlayStation 5 will be a digital-only set-top box console hybrid
New rumors suggest that Sony's new PS5 will evolve into a digital-only system with support for 4K gaming and VR.

Published Wed, Jan 20 2016 11:31 AM CST
|
Updated Tue, Nov 3 2020 12:01 PM CST
The PlayStation 4 was released with outdated hardware, and if Sony wants to keep up with today's new innovative gaming tech, then a refreshed PlayStation 5 is a no-brainer. We've heard past rumors on the PS5's possible release date and capabilities, but a new batch of speculation suggests that the future gen PlayStation will go purely digital and cut disc-based games.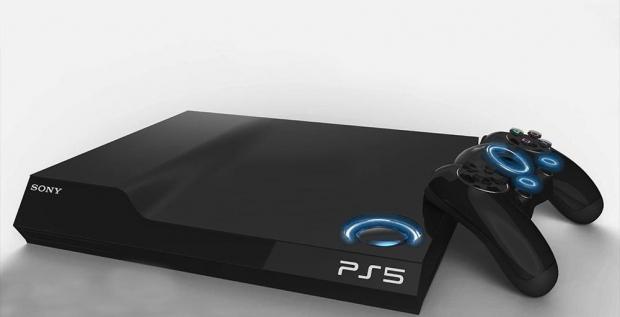 According to new rumors circulating the web, Sony's PlayStation 5 may transform into a console/streaming set-top box hybrid. These claims spell out the death of game discs, ruminating that the PS5's games will be completely digital, with the possibility of games being stored online via the cloud.
The rumors also suggest more robust cross-platform streaming, but there appears to be no need for this feature. Sony isn't about to make another Vita, and gamers can already play PS Now games on Sony Bravia TVs, and I highly doubt the PS5 will support streaming to and from PCs.
Other claims suggest that the PS5 will make the leap to 4K gaming with the aid of AMD tech and drop as soon as 2018. Sony would need to considerably beef up the console's hardware in order to maintain the demanding realm of 1440p and 4K gaming, which would give a hefty boost to Sony's PlayStation VR headsets.
Thankfully AMD is making some serious strides in its new graphics technologies, which may be tapped for the new system.
If the PS5 does go for 1440p and 4K gaming, then it's unlikely that the console will go for streaming-only games. Digital-only is still possible, but 4K games will be pretty huge, and download times will be astronomical. While internet providers are preparing for the demanding bandwidth required for 4K video, most people won't have superior connections even by 2018.
Plus we have to remember that Sony's servers aren't the best, and shooting millions of streams of 4K gameplay across the world would likely smash its infrastructure. When we add the possibility of storing 4K games on the cloud in tandem with streaming 4K games, the whole theory seems to fall apart.
Sony's own Shuhei Yoshida pretty much confirmed that the PS5 will happen, saying that the Japanese console maker will continue with a new system if developers find that the PS4 is too limited for their vision. Considering the PS4 is already so limited that it can't properly simulate VR without the aid of an external graphics processing box, devs are already hitting barriers on the virtual reality front, thus solidifying the need for the PS5.
"It's really up to the game creators. If they still feel that we need more machine power - 'We want to realize this and that and that, but we cannot do [it] with PS4′ - if that's the case, there's a good reason to have PS5, so that developers can create their vision. So, we'll see," Yoshida told Re/code.
Remember that nothing's been confirmed, and this is pure speculation. Be sure to get your salt shakers ready any time you read about future PlayStation 5 or Xbox One coverage.
Related Tags