Remedy lets press play Quantum Break, was 'exciting yet terrifying'
Remedy lets the gaming press play Quantum Break, says it was 'exciting yet terrifying'

Published Tue, Jan 19 2016 11:21 PM CST
|
Updated Tue, Nov 3 2020 12:01 PM CST
If there's an exciting Xbox One exclusive coming out this year, it's from Remedy Entertainment, the developer behind Max Payne and Alan Wake.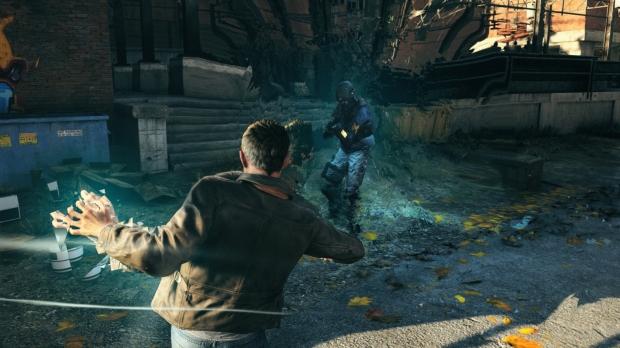 Quantum Break arrives in April, but Remedy has let some of gaming press around the world play the game, with Remedy's Creative Director and Writer - and the face of Max Payne - Sam Lake, take to Twitter to talk about it. Lake said that letting the press play Quantum Break was "exciting yet terrifying", but he was "excited to have members of press visiting" the Remedy HQ. Remedy laid out the yellow carpet - and not red - well, Monarch yellow as Lake explained it, saying that the press will be playing the game and playing Quantum Break soon.
Quantum Break was due out last year but was delayed - like most games in the last few years. According to Remedy's Drama Director, Stobe Harju, the "shivering" end scene was locked down and was one of the key parts of the game's success. Sam Lake said late last year: "We're really proud to be part of the incredible Xbox One line-up. We thank our fans for their patience, and want them to know that the team is taking advantage of this opportunity to polish and fine tune the game to create the kind of standout entertainment experience they've come to expect from us".
Related Tags