Activision being sued by children of Black Ops 2 Angolan rebel chief
Two children of an Angolan rebel chief that was portrayed in Black Ops 2 are now suing Activision for that portrayal, which they say was false.
Published
1 minute & 25 seconds read time
Activision generally makes a good game, though that's always up for debate. Part of that might include a little artistic license when portraying real-world based characters. And now Activision is being sued by the family of an Angolan rebel chief that was portrayed in Call of Duty: Black Ops 2.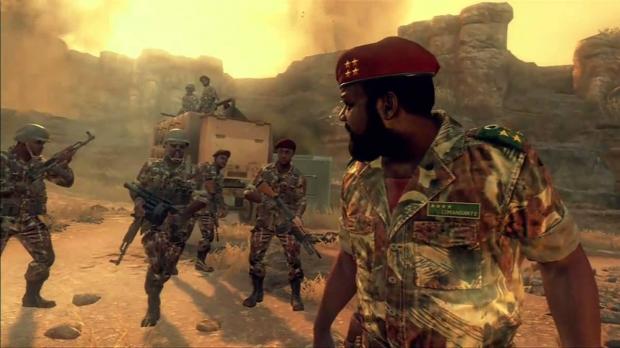 Three of Jonas Savimbi's surviving children don't agree with how their father was portrayed in Black Ops 2, saying that he was not quite the "barbarian" they showed him as in the game. And as a result of their dissatisfaction with the way that their father's memory was handled, they're seeking €1 million in damages,
In life, Jonas Savimbi was the leader of a guerrilla insurgency against the Angolan government to liberate it. He's the founder, and was the leader, of the National Union of the Total Independence of Angola. Ronald Reagan himself even saw him as a freedom fighter as opposed to placing the other, more extreme, term on his name.
His actions were controversial, however, with around 500,000 people having died as a result of his actions and even more being displaced from their homes. The Black Ops 2 mission in which you help his movement shows him vehemently fighting the enemy, rallying his troops with shouts of "Fight my brother!" And it's this that his children contends portray Savimbi as a monster, as a half-witted barbarian out only for blood. That's what they intend to show the courts.
The case is resting on relatively thin evidence and it can even be argued that he's a charismatic and direct leader, willing to be with his people while they accomplish their missions. Legal council for Activision have even stated that they clearly represent Savimbi as the good guy, and they use historical data to help in that portrayal.
But how this will play out, and whether this is just a means for attention by the individuals bringing the suit forward remains to be seen, but it wouldn't be out of the ordinary.
Related Tags