AMD confirms it will use both HBM and GDDR5 for next-gen Polaris GPUs
Surprise! GDDR5 and HBM will be used on AMD's next-gen Polaris video cards.

Published Fri, Jan 15 2016 9:34 PM CST
|
Updated Tue, Nov 3 2020 12:02 PM CST
Something I mused on about in September 2015 was that AMD and NVIDIA would use both HBM (and HBM2) as well as GDDR5, or GDDR5X on their next-gen cards throughout 2016. Well, AMD has confirmed this news.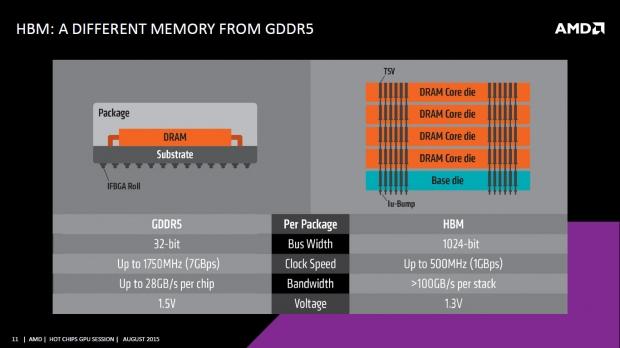 Robert Hallock, the Technical Marketing Lead at AMD, explains: "We have the flexibility to use HBM or GDDR5 as costs require. Certain market segments are cost sensitive, GDDR5 can be used there. Higher-end market segments where more cost can be afforded, HBM is viable as well".
This will work out perfectly for AMD, as I think we'll see cards under $350 or so using GDDR5/GDDR5X while the HBM2-powered cards will arrive as enthusiast video cards, priced at $400 and above.
Related Tags