Seagate introduces first 8TB consumer HDD
Seagate has just introduced an 8TB consumer focused NAS drive that's capable of some rather nice speeds, not to mention massive capacity.
Published
0 minutes & 43 seconds read time
Seagate is on quite the roll lately with the introduction of an 8TB NAS focused consumer HDD, which is a first in the industry. This HDD uses six platters with 1.33TB per platter, making it incredibly dense. It'll be shipping this later on in this quarter for $385.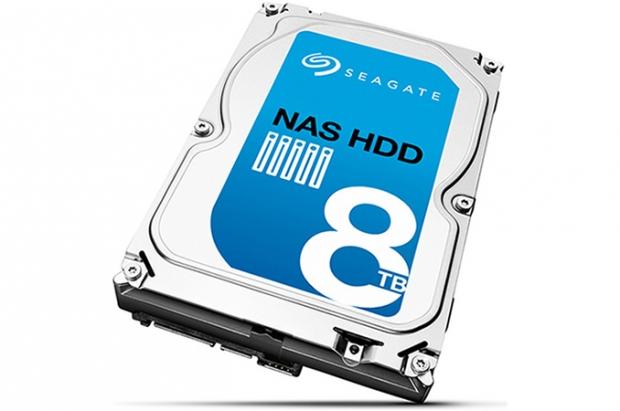 Though it's being marketed towards everyone, it's really designed for the NAS and RAID applications, which likely entail a much more constant workload. Each of the six 1.33TB large platters use perpendicular magnetic recording (PMR) technology that's been well refined since commercial introduction in 2005.
The drive operates at 7200RPM with 256MB of DRAM cache and a SATA 3 interface. The dense platters and even the normal spindle speed should allow a peak transfer rate from the media to the internal cache of about 216MB/s, which is quite impressive for a mechanical device. This new NAS HDD joins Seagate's other SMB and consumer NAS drives that can be found in 4-6TB's of storage space.
Related Tags