Apple Mac upgrades certainly aren't cheap, but users should know that they're purchasing a system without many upgrade possibilities being given.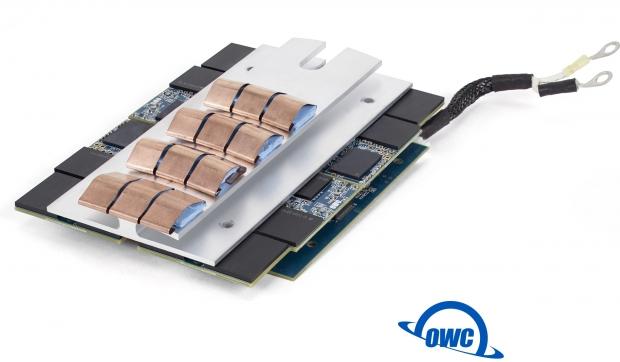 Other World Computing (OWC) are a zero emission Mac and PC technology company and are one of the global experts when it comes to pimping out your Mac system. Its latest offering is the 4.0TB Aura SSD upgrade for the 2013 Apple Mac Pro, set to cost a cool $2,128 for anyone who wants the privilege.
If you're not prepared to spend that kind of cash, $895 will get you the 1.0TB version or you can spend $1,447.99 on the 2.0TB kit instead. Packed within these kids are the SSDs themselves, an Envoy Pro SSD USB 3.0/3.1 enclosure for the existing 2013 Mac Pro SSD (so you can transfer files or use it in the future), a complete installation kit for the Aura SSD and a three year OWC warranty.