Dell's new 4K OLED costs $4999, runs off of a single USB Type-C cable
Dell just announced a stunning new 30-inch 4K OLED monitor at CES, with USB 3.1 type C ready for the creative professionals.
Published
0 minutes & 35 seconds read time
CES 2016 - Dell just dropped a massive announcement on us at CES this year. Coming March 31st 2016 they'll have a 30-inch 4K OLED screen, the UP3017Q that supports 100% of the Adobe RGB color gamut and 97.3% of the DCI-P3 color gamut that's very useful for creative professionals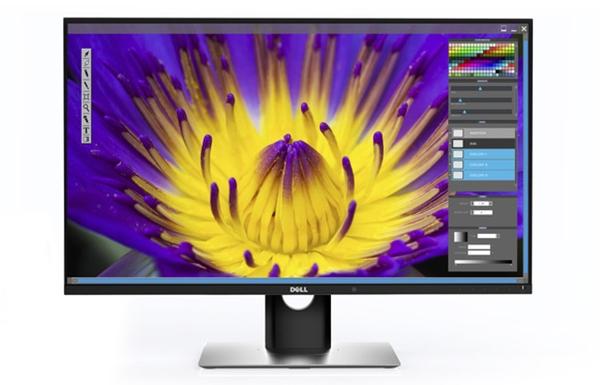 This new wonder-monitor comes with only one USB 3.1 Type-C used for the display, data and for power up to 100W of power. One cable to rule them all that clears out cable-clutter. Not as immediately as cool is a presence detector that senses when you're in front of the monitor, and turns it off when you aren't, to help reduce burn-in.
This is being targeted at the professional segment, so it's $4999 price-tag is a little more palpable when you're doing color critical work with equipment that probably costs more than the monitor anyway.
Related Tags