Samsung thinks SmartTV's are unsafe, makes security solution: GAIA
Samsung is getting serious about security when it comes to their connected things, and have introduced a security platform for their SmartTV's.
Published Wed, Dec 30 2015 11:06 AM CST
|
Updated Tue, Nov 3 2020 12:02 PM CST
Samsung has just introduced a new three-layered approach to security for their SmartTV ecosystem to better secure any stored information, such as account details, payment details or any data being sent between it and the Internet.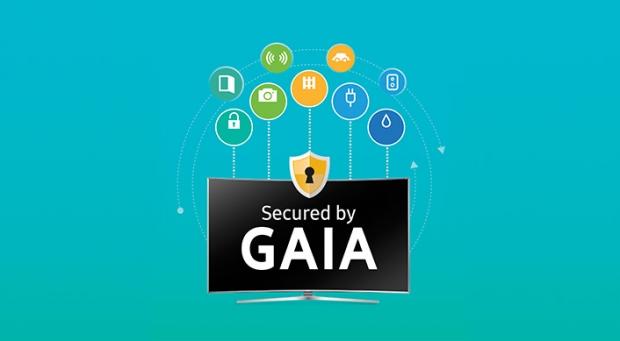 This comes right after Samsung announced that they'd move more towards making their SmartTV's more of a hub for all of your IoT connected devices throughout your house. With that much data flowing between their TV's and being able to control your security system, lights and more, it's definitely a good idea to at least have a little encryption. Thankfully they're doing more than just a healthy dose of AES 256. Because of that centralized nature, security is important, Samsung said that "Protecting consumers' personal information is of the utmost importance to Samsung, both in terms of the company's values and what's needed for the continued growth and success of the IoT ecosystem."
GAIA works in three ways. First it separates the main operating system, the Tizen OS, from a secure space that can house all the important and personal bits of information and core services that's logically segmented in memory. This'll work in a similar way to how ARM's TrustZone and Intel's TXT works. The second piece is a built-in anti-malware service that can scan incoming and outgoing data, it'll also encrypt all traffic to and from the TV. The third part is much the same as the first, segmenting the OS in memory so that even if there is malware, it won't be able to touch the actual personal information.
In fact, it sounds very much like it'll be taking advantage of ARM's native TrustZone technologies to accomplish what they want, just with their own spin. AMD also uses ARM co-processors to help make for a more secure computing environment.
Related Tags