ArcaSpace creates first real-life hoverboard, on sale for $20,000
ArcaSpace is responsible for an authentic hoverboard, but it's the size of a coffee table and a bit expensive.

Published Mon, Dec 28 2015 1:43 PM CST
|
Updated Tue, Nov 3 2020 12:02 PM CST
In a milestone that pushes humanity one step closer to science fiction, ArcaSpace has created the world's first real hoverboard.
Unlike hoverboard "impostors" like the uni-wheeled gyro skateboard or Lexus' SLIDE board, the ArcaBoard actually levitates up to a height of one foot over surfaces. Although the ArcaBoard is an authentic hoverboard, it's very much unlike Marty McFly's 80's kistch sci-fi wonder: as the tech is still in its early stages, the board is quite bulky, weighing it at 180lbs. With that kind of heft, it's more like a floating coffee table rather than a svelte aerodynamic street-hopper.
The ArcaBoard's hovering action is powered by a massive array of 36 high-powered electric fans that generate up to 272 horsepower and 430 lbs of thrust. The board can also hit a top speed of 12.5 miles-per-hour. Sadly the levitating fun will be short-lived as the fan system drains the board's batteries in six minutes flat. Additionally, it takes about six hours or so to get the board charged again, but ArcaSpace also sells a quick-charging ArcaDock for $4,500 that will have you up and levitating again in half an hour.
While the ArcaBoard is quite amazing and represents a leap forward in actual hoverboard technology, the floating coffee table has a huge $19,900 price tag that rivals some autos.
The company is expected to release the boards in April 2016 in multiple color configurations. "We have made two complete units, one green and one beige. The third is blue, and is under construction," ArcaSpace's Chief Operating Officer Chris Lang told Gizmag.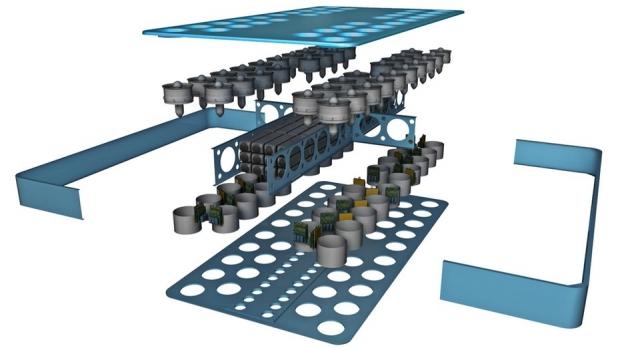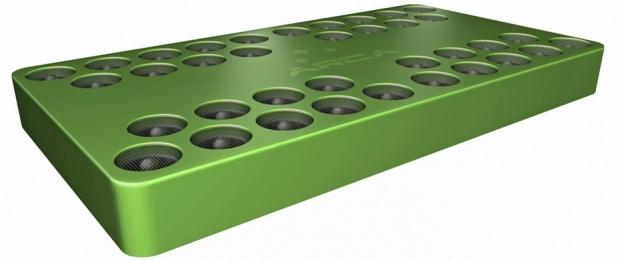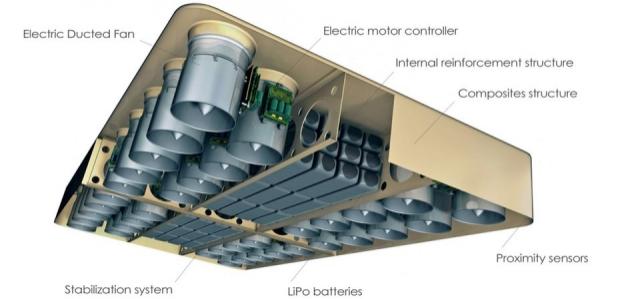 Related Tags