Tesla CEO says we'll have 'complete autonomy' in vehicles in two years
Tesla CEO Elon Musk says that 'we will have complete autonomy in approximately two years'

Published Thu, Dec 24 2015 12:23 PM CST
|
Updated Tue, Nov 3 2020 12:02 PM CST
Tesla Motors CEO Elon Musk was at the Stanford FutureFest recently, where he updated his timeline for the progression of AI.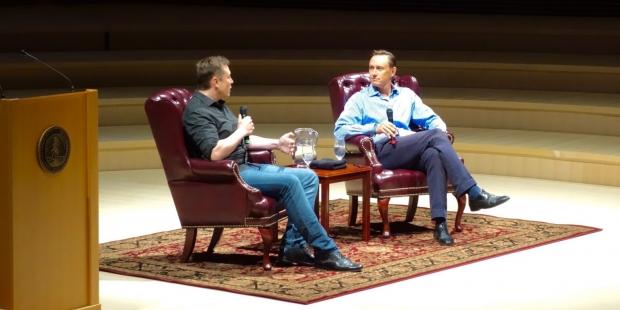 During the chat, Musk said "If any given year you find your predictions are going further out or coming closer in, that actually one way to think of acceleration [of progress] because otherwise what's the quantitative measure of AI?"
While talking with Fortune's Kirsten Korosec, Musk said "We're going to end up with complete autonomy, and I think we will have complete autonomy in approximately two years". Now, keep in mind that Musk is referring to a "level 4 autonomous vehicle", which The National Highway Traffic Safety Administration (NHTSA) describes as a "vehicle designed to perform all safety-critical driving functions and monitor roadway conditions for an entire trip".
When it comes to commercial availability of truly autonomous cars, Musk says it will be between 1 and 5 years, depending on the jurisdiction.
Related Tags