Second Life wants to make VR a more social activity with new project
The makers of Second Life are working on a project that'll make VR a far more accessible and social platform.
Published Wed, Dec 23 2015 10:27 PM CST
|
Updated Tue, Nov 3 2020 12:02 PM CST
Second live developer, Linden Labs, is working on a new product, called Project Sansar, that wants to integrate a more natural and social experience with upcoming VR solutions.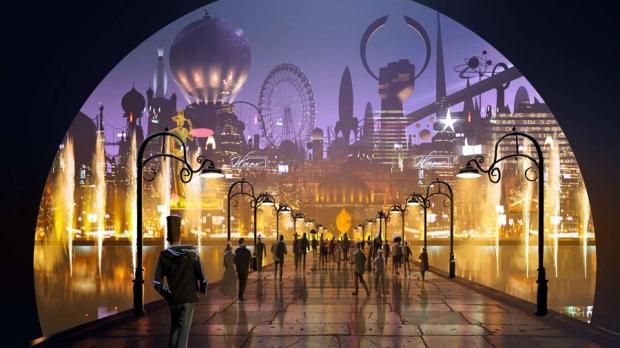 If there's one thing about the incoming VR revolution, it's that not everyone is necessarily convinced that it's here to stay. Is this stereoscopic 3DTV all over again? That's a fair question, because to some it seems just a bit gimmicky at first glance.
But the makers of Second Life want to make VR a social activity, so that it can potentially become a lot more appealing to a much wider audience. Speaking with PSFK, the CEO of Linden Labs, Ebbe Altberg spoke a little on what they see as the future of VR. Second Life already has Oculus Rift support as of 2014, which lets you immerse yourself like never before, but they want to significantly expand upon that.
Altberg says that "Social will be HUGE in virtual reality," and he even went on to explain that there already is around $60 million being spent by users and businesses on an annual basis on developing for Second Life, meaning that there's large potential for growth in that sector.
The idea behind their new Project Sansar is to transcend physical boundaries, letting you more easily experience world's in ways you may not have thought of before. But it doesn't want to do it in the same way that VR experiences, like Elite: Dangerous or Star Citizen already do, but want to make it social and far more accessible to everyone. In essence, they want it to be a natural extension of their surprisingly successful Second Life virtual world platform.
Altberg closed by saying that "We want to lower the barrier of entry for VR experience creation. Project Sansar will do for virtual experiences what WordPress has done for the web: embower a broad range of people to create with professional quality and reach global audiences."
Altberg and his company, then, want to create their own SDK that's likely interchangeable and compatible with all the available VR solutions, letting you make to your hearts content, and not having to be a developer. It'll have huge implications for the future of VR.
Related Tags