Hackers: Sony's PlayStation Network will crash again this Christmas
A new hacking group called Phantom Squad warns gamers that Sony's online PlayStation Network will crash for a week this Christmas.

Published Fri, Dec 18 2015 2:15 PM CST
|
Updated Tue, Nov 3 2020 12:02 PM CST
A new hacking group called Phantom Squad promises that Sony's PlayStation Network will be overrun and "brought to its knees" for a full week this Christmas.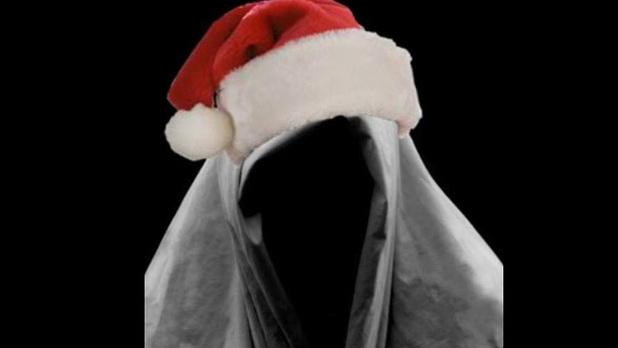 Over the past few years, holiday seasons have been prey to hacking collectives aimed at flaunting their power and ruining the gaming season for millions of players every year. First the hackers at Lizard Squad used DDoS attacks to force both Xbox LIVE and PlayStation Network offline for weeks at a time during past holidays. Now a new team called Phantom Squad has arisen, claiming that it'll follow in the former collective's reptilian footsteps to spread digital carnage and frustration over this year's yuletide season.
Phantom Squad took responsibility for the recent Xbox LIVE outage, saying the following when the service was finally back up and running: "Lmao OF F***ING COURSE Xbox live is back online. We stopped the attacks." The official Phantom Squad Twitter account was the source of the threats, but its since been suspended by the social media overlords, so now we can only go on past coverage from publications like Eurogamer.
Although hackers are assuredly to blame for their actions, it's quite telling that these services, which make Microsoft and Sony millions of dollars every year, are still so vulnerable. You'd think by now that Sony--who arguably has the weakest online security infrastructure that's led to multiple leaks of whole movies, scripts, and the financial information of millions of PlayStation Plus subscribers--would have shored up its online system with enhanced cybersecurity. The hackers even started to tauntingly forewarn Sony and Microsoft of impending attacks, thus giving them time to prepare...and the services were still brought down.
The riotous reptiles paid for their actions, however: six of the team's members were arrested in the UK.
So why do hackers do it? Well, I think it's less about making a mockery of Sony and Microsoft than it is about all the free press. During Lizard Squad's attacks, the organization rose in infamy, rapidly collecting followers and were featured in headlines across dozens of publications.
"Chaos is entertainment", according to Lizard Square, which seemed to hold a lot of truth given how fast the collective raised in fame. Interestingly enough, some gamers approve of Phantom Squad's threats, saying that Microsoft and Sony need to learn their lessons the hard way.
It looks like Phantom Squad wants their spot in the limelight, and a quick search on Twitter shows that the hackers have already risen to fame, much to the disappointment of new PlayStation 4 and Xbox One owners who have yet to unwrap their consoles.
Related Tags