France to shut down open Wi-Fi during states of emergency
Reports suggest the French government plans to once again erode the online rights of its citizens in an attempt to thwart terrorist communications.

Published Mon, Dec 7 2015 4:08 PM CST
|
Updated Tue, Nov 3 2020 12:02 PM CST
In response to the devastating terror attacks in Paris, the French government may pass a series of bills severely limits the online freedom of its citizens during declared states of emergency.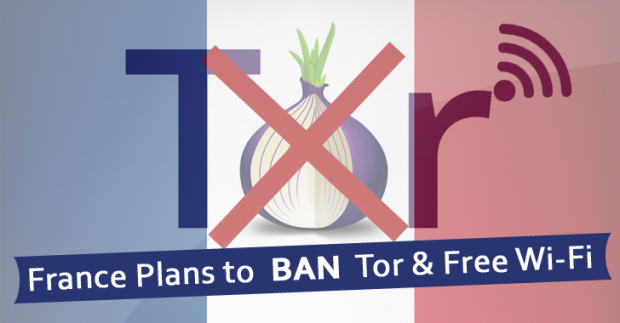 The French newspaper Le Monde acquired the leaked Ministry of Interior documents that outline key legislature that compromises the online privacy of its citizens. According to the publication, there are two separate bills that have different ranges of severity.
The first bill calls for all free and shared Wi-Fi connections to be forcibly closed during a state of emergency. The idea behind this is to disrupt terrorist communications and make it easier for police and officials to track suspects. While open Wi-Fi networks are generally more insecure, police have a hard time pinpointing the location of users tethered to free hotspots.
The second bill is much more extreme. The French government wants "to block or forbid communications of the Tor network" and effectively switch off all access to Tor, which uses Onion Routing to conceal the identities and traffic of online users. Spontaneous terror attacks from groups like ISIS have made many governments wary of encryption software and the use of Tor, and there's a very real possibility this legislation could come to pass.
RT notes that France has pushed to extend its state of emergencies to six months. The country has been under alarm since the November 13 terror attacks that saw 130 people slain, and the current state of emergency may outlast its projected end in February of 2016.
This isn't the first time the French government waived the rights of its citizens in response to terror attacks. After the Charlie Hebdo strikes in January, the overseas government spied on citizens supposedly linked to terror suspects, sifting through online emails, data and phone calls. French citizens soon stood up and protested the move.
Many believe that France is using the looming threat of terrorism to justify the legalization of mass surveillance. "It's not just about terrorism; it allows the intelligence agencies to resort to surveillance for a broad range of motives: scientific, economic espionage or monitoring social movements," La Quadrature du Net's Felix Treguer said to RT. "So it's really not just about terrorism and some of the measures really come down to legalizing mass surveillance. This is of course a very dangerous path."
Related Tags