Dragon's Dogma PS3 vs PC graphics comparison shows drastic differences
Console versus PC graphics comparison shows Dragon's Dogma now at least a half generation improved.
Published Fri, Dec 4 2015 5:00 PM CST
|
Updated Tue, Nov 3 2020 12:02 PM CST
Capcom's action RPG Dragon's Dogma is a little late to the party on PC, but by the looks of a PS3 versus PC graphics comparison by Candyland, it's going to make up for it plenty.
Among the differences shown: massively improved texture quality, the addition of bloom, miles more precise shadows, less aliasing, and the addition of tessellation and light shafts. As well, you can observe much higher framerate and lower frame time latency. I don't hesitate to say these changes bring the game at least a half generation forward and make it much more digestible by the standards of today's PC gamers.
Dragon's Dogma launches January 15, 2016 on Steam. Be sure to check out the game's video options below, and the PC version of Dragon's Dogma will support 4K resolution as well as a cap-less frame-rate.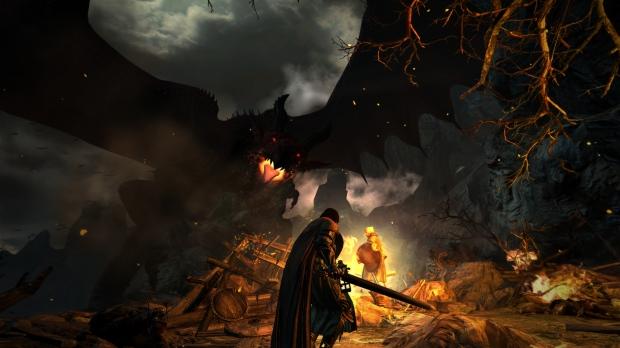 Related Tags