Western Digital shipping world's first 10TB hard drive
Western Digital shipping the first 10TB hard drive, for enterprise customers only.
Published Wed, Dec 2 2015 2:28 PM CST
|
Updated Tue, Nov 3 2020 12:02 PM CST
Renowned hard drive maker Western Digital is now shipping the world's first 10 terabyte (TB) hard drive in the HGST Ultrastar He10.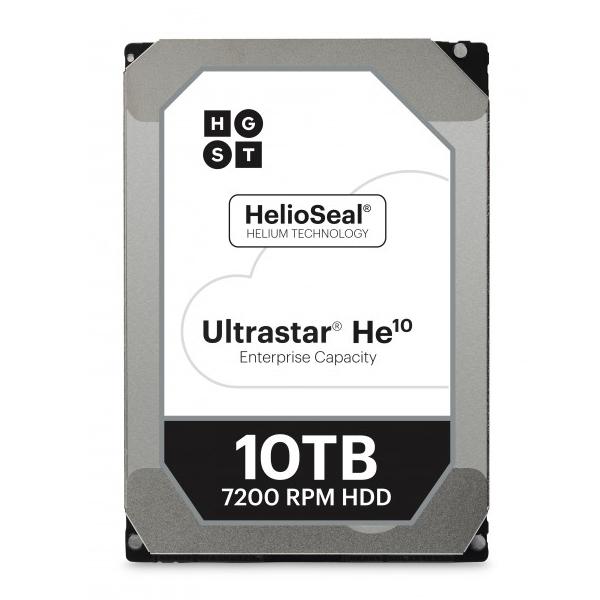 The He10 is a helium drive that features perpendicular magnetic recording and is said to provide the lowest power consumption per TB on the market (56% fewer watts/TB than competing helium HDDs). Additionally, it includes a five-year warranty and claims a 2.5 million mean-time-between-failures rating. I might be inclined to be skeptical of this figure, but WD's reputation precedes it, and my own WD drive has been going strong for more years than I can remember.
The drive is aimed at enterprise customers that run media and cloud-based application businesses among other outfits, so enthusiasts with large appetites won't be able to get their hands on it. Netflix sure seems excited about it: its director of content delivery architecture David Fullagar says, "We've been using the HGST HelioSeal drives for a long time and not only do they give us more capacity, they have contributed to a lower overall power envelope and higher storage density, which has allowed us to maximize our data footprint and create a network that is optimized for TCO."
Pricing is not yet known, but you can safely assume the He10 won't be cheap.
Related Tags