Microsoft dev streams Halo 5 from Xbox One to HoloLens
A Microsoft dev shows how the HoloLens can project streamed gameplay from an Xbox One.

Published Tue, Dec 1 2015 11:28 PM CST
|
Updated Tue, Nov 3 2020 12:02 PM CST
For quite some time, the realm of portable gaming has been met with limitations, including small low-res screens and rather uncomfortable control schemes. With the advent of Microsoft's HoloLens AR headset, however, gamers will soon be able to bring full-scale console gameplay with them everywhere they go.
Windows Holographic project manager Varun Mani shows off some of the HoloLens' potential by streaming Halo 5 gameplay from his Xbox One over to the headset. The HoloLens then projects the overlay onto a nearby wall, fully mirroring the gameplay in real-time. The dev showed how users can drag the streaming pane across surfaces, making everyday objects into screens. "Wish you could take Halo with you everywhere you go? Now you can with HoloLens," reads the video's description.
We've seen Microsoft demo off the HoloLen's amazing AR gaming capabilities in the past, and the company has affirmed that its Xbox One console will be a centerpiece to power its cross-platform games streaming. HoloLens is but a piece of Microsoft's unified Windows 10 ecosystem, which manifests in various features including Xbox One to PC game streaming (with PC to Xbox One streaming coming soon) as well as Lumia-specific features like Continuum.
It'll be interesting to see more of Xbox One to HoloLens game streaming in the future, and we can probably expect some major showcases during E3 2016 and the like. Microsoft plans to release HoloLens dev kits in Q1 2016 for a steep $3,000, and is going on a demo tour in North America to raise awareness.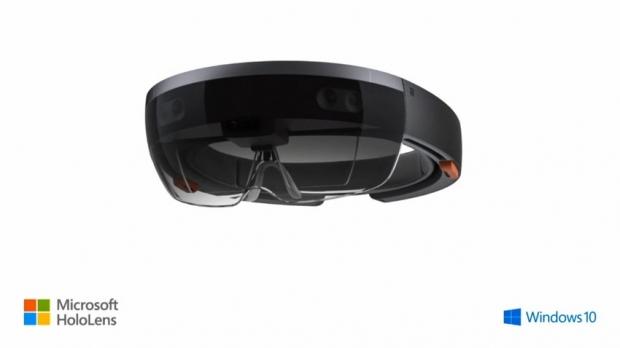 Related Tags