Star Trek Beyond will fly into IMAX screens in 2016
A digitally re-mastered version of Star Trek: Beyond will be shown in IMAX screens next year.

Published Wed, Nov 25 2015 12:24 PM CST
|
Updated Tue, Nov 3 2020 12:03 PM CST
Star Wars: The Force Awakens is getting all of the headlines lately, but remember Star Trek Beyond is coming next year - with J.J. Abrams not directing Beyond, as he did with the first two Star Trek movies, as he was in the director's chair for The Force Awakens.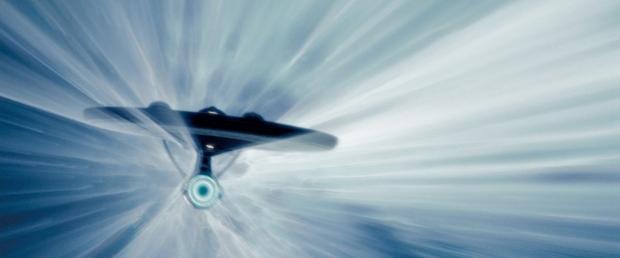 Well, Paramount Pictures, Skydance, Bad Robot and IMAX have just announced that a digitally re-mastered version of Star Trek Beyond will be shown on IMAX screens the day it debuts, on July 22, 2016. Both Star Trek and Star Trek Into Darkness were released on IMAX screens, but Star Trek Into Darkness had scenes that were filmed in 3D and on IMAX cameras, with no news on whether Star Trek Beyond had scenes shot on IMAX cameras or not.
Justin Lin, fresh from directing Fast and the Furious 3-6 is behind Star Trek Beyond, where he said during his announcement on his excitement for Star Trek Beyond in IMAX: "IMAX provides a one-of-a-kind movie going experience to audiences all over the world. I am excited to bring the newest journey into the 'Star Trek' universe to its screens".
Related Tags