How to use Fallout 4's bottlecap glitch without depleting ammo
Fallout 4's bottlecap trick comes with a steep caveat, but we've found an easy workaround that will preserve your glorious ammunition.

Published Tue, Nov 24 2015 8:30 PM CST
|
Updated Tue, Nov 3 2020 12:03 PM CST
Fallout 4's bottlecap glitch has certainly amassed riches for many post-apocalyptic adventurers, but like any convenient feature, the trick comes at a pretty steep cost. In this quick guide we'll show you how to get past that annoying flaw and reap the benefits of riches while keeping your hard-found ammunition intact.
Just about every Fallout 4 player has heard about the bottlecap glitch. For console players, this trick is an extremely handy way to rack up bottlecaps fast and buy out great legendary gear and ammunition. As bottlecaps pretty much fuel your enjoyment in the Commonwealth, having more caps than a recycling plant certainly boosts the game's fun factor.
While just about every games outlet has reported on the existence of the bottlecap glitch, I haven't seen any websites discuss the trick in detail or expose its caveats and trade-offs. Essentially the trick will rob you of your ammo if you aren't careful, making even the best weapons completely useless. A few times I've been caught with my pants down and without any ammo, and it often ends quite badly. Luckily, we have your back and show you how to avoid this frustrating after-effect so you can rob every vendor blind and grab near-infinite caches of caps, ammo and gear.
Remember: just because you're using an exploit doesn't mean you have to be exploited! As always we welcome any tips or tricks you've learned from your experiences in the wastes, so feel free to share below. For more Fallout 4 tips and guides be sure to check out our full-length bobblehead guide, our PC console command guide, and our basic tips checklist to make wasteland survival a breeze.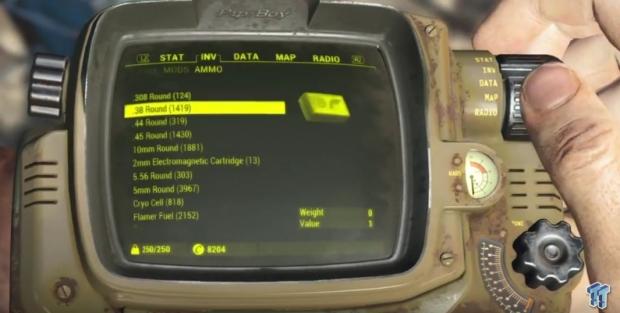 Related Tags