Ahmed 'Clock Kid' Mohamed's family seeking $15 million in damages
Ahmed Mohamed's family is seeking $15 million and written apologies from the mayor and Irving police chief.

Published Tue, Nov 24 2015 4:29 AM CST
|
Updated Tue, Nov 3 2020 12:03 PM CST
We all heard about Ahmed "Clock Kid" Mohamed, where earlier this year he was arrested under the suspicion of making a "hoax bomb" that turned out to just be a clock.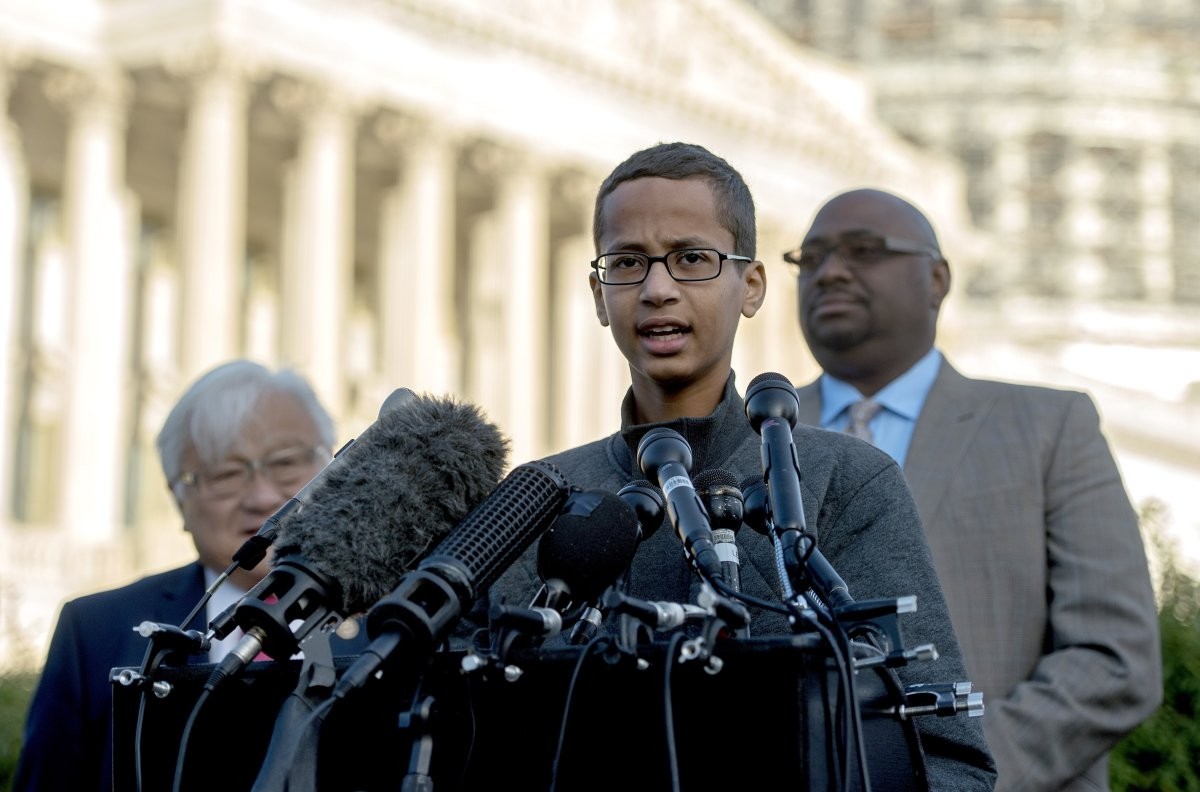 At the time, one teacher at his school said they saw Ahmed's creation and said it looked like a bomb. But now Ahmed's family has lawyered up, with their lawyer stating that school officials never thought of the clock as an explosive device and that the second teacher didn't treat the clock as if it were dangerous.
The teacher escorted Ahmed to the office, where he met five police officers, the principal and the assistant principal, where they performed and "interrogation". During that time, Ahmed wasn't allowed to contact his parents, and he was forced to sign a letter of confession as he was threatened with expulsion. Ahmed's family moved home to Qatar last month, but they want to come back. Their letter of demand is seeking $15 million, but they also want written apologies from both the mayor and Irving police chief for leading Ahmed's reputation "permanently scarred".
Related Tags