COD: Black Ops 3 needs 'high-end CPU and SLI' for consistent 120FPS
Call of Duty: Black Ops 3 requires some serious PC grunt to push 120FPS+

Published Sun, Nov 15 2015 11:08 PM CST
|
Updated Tue, Nov 3 2020 12:03 PM CST
Call of Duty: Black Ops 3 might have made a huge $550 million in its first 72 hours on sale, but 91% of gamers in the UK decided to buy it for their consoles, instead of gaming PCs. But how's the PC performance side of things going?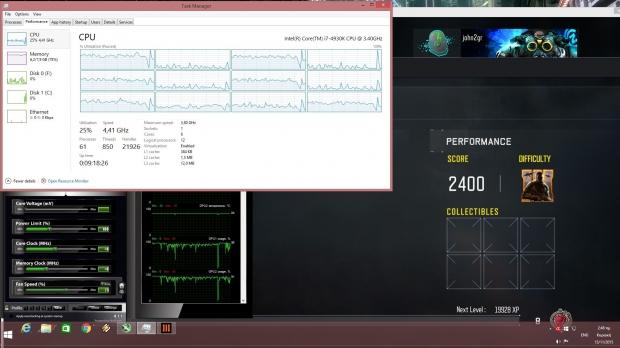 According to DSOGaming's performance analysis of Black Ops 3 on the PC, the game scales well on older CPUs with the site simulating dual- and quad-core CPUs for their testing. The site said: "Call of Duty: Black Ops III scales amazingly well on more than four CPU cores, something that did impress us. However, the game was running with constant 60fps even on our simulated dual-core system. Truth be told, those seeking for constant a 120fps will have to rely on a really high-end CPU and an SLI configuration, but we're pretty sure that most will be happy with a constant 60fps experience".
DSOGaming notes that Black Ops 3 is described as a "GPU bound title" and in order to max out the in-game settings for 1080p with 100% resolution scaling, players will "need NVIDIA's top of the line GPU", the GeForce GTX 980 Ti. The site said in order to play the game maxed out at 1080p with their GTX 690 at a constant 60FPS, they needed to drop down most of the settings to High.
It has been noted that in order to flick on the Extra High settings, you'll need more than 2GB of VRAM - which is fine, because nearly all cards ship with a minimum of 2GB of VRAM these days. DSOGaming added that an Intel Core i3 processor mixed with a GeForce GTX 980 Ti was fine, as it ran the game "flawlessly" at 1080p and Extra High settings.
Related Tags