Report: GTA V publisher uses hired muscle to intimidate modder
Take-Two Interactive reportedly sends hired investigators to a modder's home an in attempt to stop the FiveM mod.

Published Tue, Nov 10 2015 10:11 AM CST
|
Updated Tue, Nov 3 2020 12:03 PM CST
Take-Two Interactive isn't happy when users create unauthorized mods using the GTA V toolset, and the publisher will often flex its power to shut them down. We've seen game companies instantly squash copyright content across YouTube and the like, but Take-Two is pretty serious about GTA V mods--especially when a free mod offers an alternative to the massive cash crop that is GTA Online.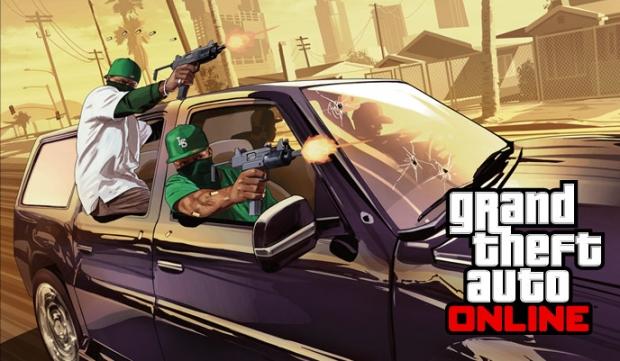 It looks like Take-Two went far enough to send hired muscle in the form of private investigators to intimidate one such modder. GTAV modder ntauthy, who's responsible for GTA V's popular FiveM mod that completely circumvents GTA Online, reports that two PI's showed up on his doorstep. The modder says the PI's were sent by the publisher in an attempt to persuade him from continuing further development on FiveM.
"So I just got a pair of PIs at my door claiming to be sent by Take Two, handing me a phone with a person somewhere in the UK or US or whatever to 'discuss how to cease my activities with regard to Grand Theft Auto', that 'they know what happened before with Activision and want to not get the lawyers involved at this time', however they 'have tested their legal standing already and are quite certain of their point' and 'aren't willing to accept any solution other than ceasing my activities'. Oh, they also 'couldn't disclose any conversations they're having with other modification developers', didn't want to talk about general modification policy as 'it was just about my case' and admitted they 'looked through my source code'."
PC Gamer reports that the FiveM mod project is now over and that ntauthy is no longer connected with the project.
FiveM was originally started to offer GTA V players a free online multiplayer experience outside of GTA Online, complete with some different game types and content. As Take-Two has made enormous gains from GTA Online's microtransactions, the company's reaction is pretty much standard for any big money-making game type.
Since the FiveM project is open-source, just about anyone could start it up again at the risk of suffering the wrath of Take-Two. It'll be interesting to see how this impacts the modding community as a whole, and the post has since gained momentum and awareness across Reddit.
Related Tags