Check out the Rise of the Tomb Raider launch trailer
Lara Croft's new harrowing adventure gets some new footage, showing off the rigors and majesty of survival exploration.

Published Fri, Oct 30 2015 1:13 PM CDT
|
Updated Tue, Nov 3 2020 12:03 PM CST
Crystal Dynamics is at it again with their latest Lara Croft journey, spinning gritty adventuring magic right before our eyes. Rise of the Tomb Raider looks like it can go toe-to-toe with Naughty Dog's Uncharted series as it portrays the true soul of classic adventurers mixed with harrowing survival.
The new official launch trailer is just as satisfying as the E3 reveal footage, if not moreso. It's a little over three minutes and sets the tone of the story, which revolves around Lara looking for some ancient treasure of immortality that was originally discovered by her father.
Needless to say that she's not the only one looking for this enchanted elixir: a nefarious group called Trinity is hot on her heels to stir up trouble. The game is pretty much everything that Indiana Jones fans would ever want to have, featuring all the classic staples like pouring through ageless texts and matching symbols, solving enigmatic puzzles, exploring deadly ruins and overcoming traps, and generally surviving the brutal wilderness with nothing but sheer strength and determination.
I personally thought it would be pretty hard to top 2013's Tomb Raider reboot, but Crystal Dynamics looks like they've totally reinvented the franchise altogether.
Rise of the Tomb Raider launches on November 10, 2015 and will be a timed exclusive for the Xbox One and Xbox 360 with a release on PC sometime in 2016.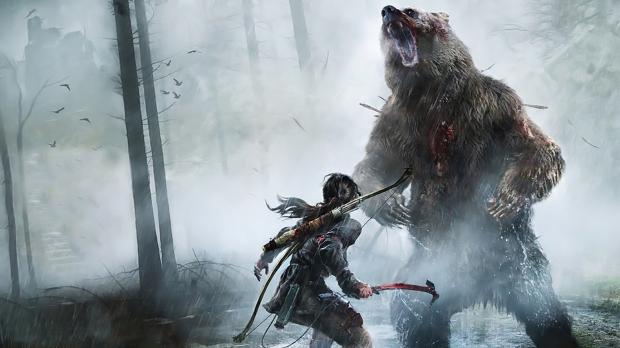 Related Tags