AMD and NVIDIA GPUs used together in DX12 title with great results
DX12 is awesome, and this is just a tease of things to come.

Published Mon, Oct 26 2015 6:10 PM CDT
|
Updated Tue, Nov 3 2020 12:03 PM CST
One of the big deals about DirectX 12 is that you can use two different GPUs, from two different companies - such as an AMD Radeon card mixed with an NVIDIA GeForce card - in tandem, for more performance. AnandTech has gone ahead with quite an elaborate article, looking at Ashes of the Singularity with mixed GPUs running under Windows 10 and DirectX 12.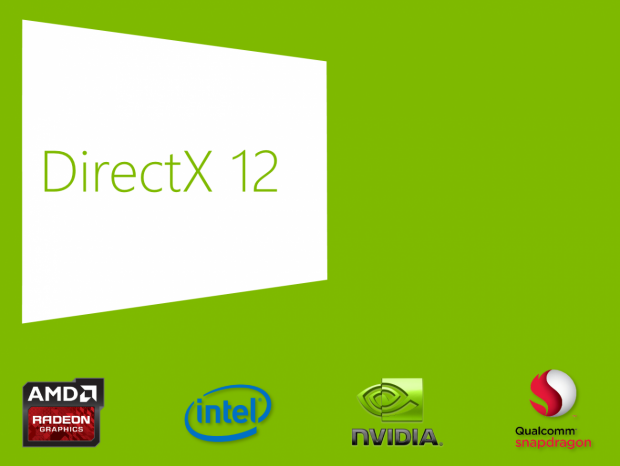 Ashes of the Singularity is the first game demo that makes use of DX12's multi-GPU Explicit Multi-Adapter feature, which has some surprising results in such an early game. The results using an R9 Fury X + GTX 980 Ti together are surprising, as it comes out on top - even compared to an R9 Fury X and R9 Fury combination at 2560x1440.
The same can be said for 4K, where the R9 Fury X + GTX 980 Ti comes out on top of even the GTX 980 Ti + GTX Titan X combo, as well as the R9 Fury X and R9 Fury combo. But where it gets exciting is with older cards, so for gamers who might own something like an AMD Radeon HD 7970, and have a GTX 680 laying around not being used (or you could pick one up cheap second hand) - the performance addition dropping the second GPU into the system is great. The HD 7970 on its own at 1440pis capable of 30FPS, but when mixed with the GTX 680, it gets bumped up to 46FPS average - not too bad at all, huh?
Related Tags