Sony 'might consider' making high-performance PS4 model
Sony teases that it could refresh the PS4 with a faster console, could this be the PS4.5?

Published Sat, Oct 24 2015 9:57 PM CDT
|
Updated Tue, Nov 3 2020 12:03 PM CST
Despite being more powerful than Microsoft's Xbox One console, Sony's PlayStation 4 leaves much to be desired; its Jaguar APU is quite outdated and matches up to yesteryear PC builds in terms of performance. But it looks like Sony might consider refreshing the PlayStation 4 with new hardware to meet and go beyond the 1080p 60FPS standard.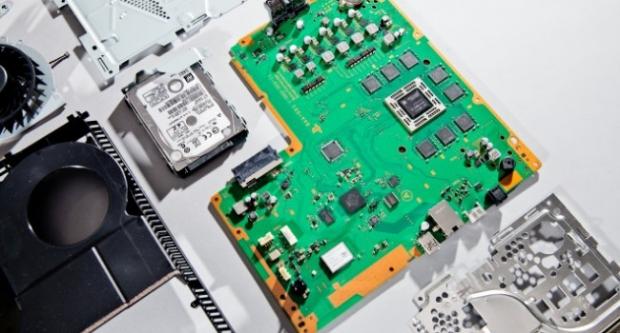 In a recent interview with Japanese publication 4Gamer, Sony exec Masayasu Ito said that the PS4's x86 architecture opens up the possibilities for expanded hardware in the future. "The PS4's x86 architecture makes the console forward compatible, making it possible to incorporate performance enhancements required at any time," Ito said, answering the query on a possible enhanced PS4.5 console. "[As such], the possibility of a high-performance version of PS4 is an idea that can be considered."
It's been no secret that consoles have always lagged behind PC's in terms of hardware, and consoles traditionally ship with outdated hardware. With today's blistering-fast evolution of tech, that disparity has become pretty obvious, especially with mid-range PC's easily maintaining 1080p 60FPS, and let's not even get into 4K gaming which is becoming more mainstream with 4K displays dropping in price as each month passes. It'd be great to see the PS4 adopt dedicated GPU and CPU solutions to help significantly boost performance, but that would likely compromise the console's unified 8GB GDDR5 RAM system and call for a complete overhaul.
Sony says the potential for upgraded hardware is there, but a huge refresh would be costly for the company. The customized AMD Jaguar APU that powers the PS4 is a cost-effective solution, but it's quite outdated and is being far eclipsed by today's CPU and GPU tech...not to mention the high-performance HBM-powered video cards planned for the future, like NVIDIA's Pascal line.
Packing in beefy hardware into the PS4 will raise the console's price quite a bit, but they'd likely sell pretty well if they were marketed just right and contained the right kind of hardware. There's a huge gap between consoles and PC's, and right now Valve's modular Steam Machines are aiming to fill that gap with PC-grade performance in a console form factor.
Another way Sony could benefit from updating the PS4 is in the VR space. Presently the PlayStation 4 literally doesn't have enough horsepower to maintain the high-resolution, 90FPS+, low-latency performance that virtual reality demands, so its PlayStation VR headset needs a separate processing box to function. An enhanced PS4 model could alleviate the need for the processing box. That being said, the console would still need a video splitter to send signals out to the TV and the headset.
There have also been rumors that Sony's preparing a slim PS4 model as part of the next console refresh. Some time ago AMD let slip that it had just shrank the Xbox One's 28nm APU down to a new 20nm form factor, boosting performance across the board. AMD makes the APU that powers the PS4 as well, so we could assume this new smaller 20nm APU could see its way into a slim PS4.
Related Tags