NVIDIA beats AMD in Ashes of the Singularity DX12 test with new driver
With the latest drivers, NVIDIA's GeForce GTX 980 Ti topples the AMD Radeon R9 Fury X in Ashes of the Singularity DX12 test.

Published Thu, Oct 15 2015 9:33 PM CDT
|
Updated Tue, Nov 3 2020 12:03 PM CST
In early tests of Ashes of the Singularity, AMD's Radeon R9 Fury X smashes the NVIDIA GeForce GTX 980 Ti, but with the latest drivers the situation has changed in favor of NVIDIA.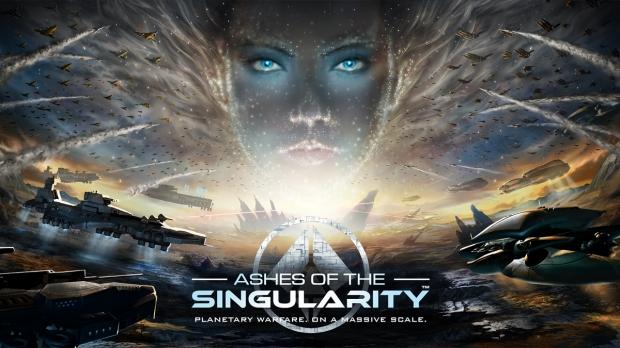 In some benchmarks from Computerbase, the GTX 980 Ti with the latest GeForce 358.50 drivers beat (even if it's just by 0.4FPS) the Radeon R9 Fury X with its new Catalyst 15.10 drivers. If we compare the older 355.60 drivers to the new 358.50 drivers, the GTX 980 Ti secures itself a pretty decent 11% increase in performance. Comparing the Catalyst 15.8 and 15.10 drivers, the R9 Fury X jumps by 6%. All of the other cards from both AMD and NVIDIA see performance increases with the latest drivers installed, too.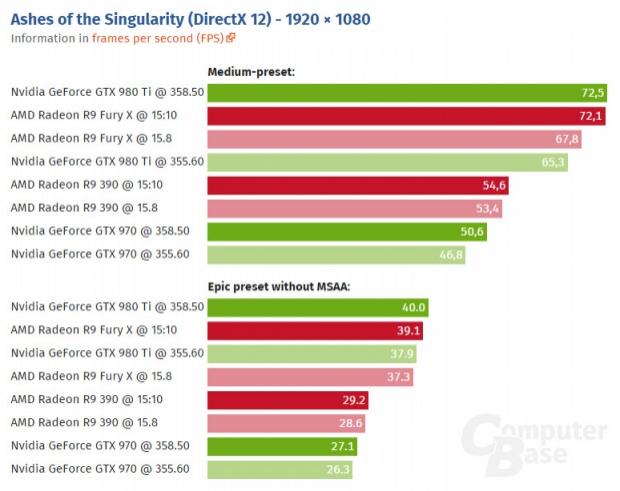 Ashes of the Singularity reaches Steam Early Access next week, so you can be sure that we'll be downloading it and testing it at various resolutions with our slab of GPUs.
Related Tags