Engineer builds Thor's hammer that nobody can lift but him
Thor's hammer recreated by engineer, magnets prevent unworthy from lifting it.
Published Thu, Oct 15 2015 12:23 PM CDT
|
Updated Tue, Nov 3 2020 12:03 PM CST
Electrical engineer Allen Pan aka YouTube's Sufficiently Advanced has taken it upon himself to create a real-world version of Thor's hammer Mjolnir of Marvel fame. That is, the hammer that can only be wielded by "the worthy."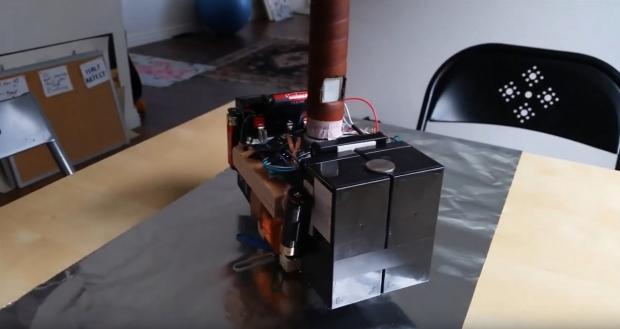 Pan utilized the power of magnets to make his version of Mjolnir impossible to lift when placed on a magnetic surface by anyone but himself. He achieves this by installing a fingerprint scanner which, in combination with other technology, deactivates the magnetic field effect when it detects his fingerprint.
Now, watch hapless citizens try to lift it in the video below. Most fail to catch onto why Pan can lift it but not them, but one clever fellow manages to, while another figures out a workaround.
Related Tags