NVIDIA's future Game Ready drivers will require email sign ups
NVIDIA is making the GeForce Experience its unified nexus for everything GeForce, including Game Ready drivers.

Published Thu, Oct 15 2015 9:19 AM CDT
|
Updated Tue, Nov 3 2020 12:03 PM CST
Although NVIDIA's new updated GeForce Experience utility adds in some pretty beefy additions for GeForce users, Team Green is now using the software to manage Game Ready driver updates.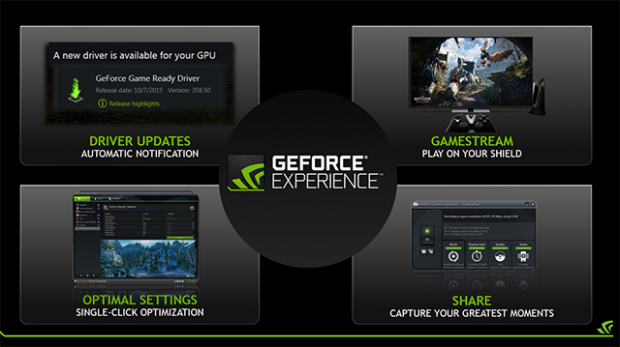 Starting in December, NVIDIA will start distributing its new "point release" WHQL-certified Game Ready drivers on the GeForce Experience software, meaning you'll have to sign up and register your email to get access. While NVIDIA plans to continue hosting drivers on the GeForce website, these drivers will be released in less frequency and restricted to quarterly waves.
"In the new GeForce Experience Beta update we're adding an email registration feature so we can better support and communicate with our users; the next time you download a Game Ready driver through GeForce Experience you'll be asked for a verified email address," reads NVIDIA's official announcement. "After that you'll have instant access to drivers, will receive NVIDIA product news and announcements, and have the chance to win hardware, free game codes, early access to game betas, and other cool stuff."
Ultimately NVIDIA wants to fold its users into a more unified ecosystem with the GeForce Experience app managing everything from driver updates to Game Streaming. The new GeForce Experience beta update adds in enhanced features like 1080p 60fps live streaming across YouTube and Twitch directly in the app. The fluid YouTube broadcasting aligns right into the new YouTube Gaming platform, and users can tweak a number of settings including bit-rate, framte-rate, resolution, and quality.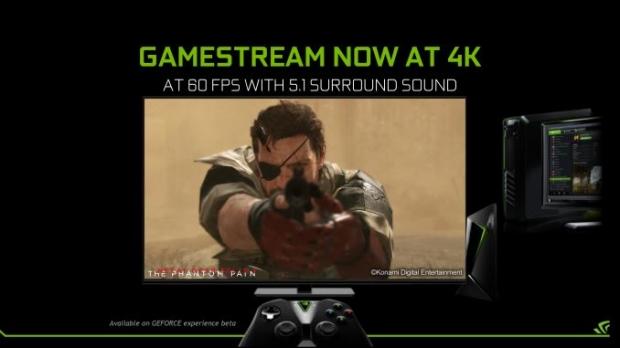 The GeForce Experience beta also brings 4K 60FPS streaming support from a GeForce GTX-powered PC to a Shield Android TV, but since it's 4K resolution, tne recommendations are quite high. NVIDIA notes you'll need a PC powered by a GeForce GTX 980 Ti and Haswell Intel i7 CPU with a wired ethernet connection of 100Mbps, so this is more for enthusiast gamers.
The push toward mandatory email sign ups will no doubt irk the PC community, and it will be interesting to see how NVIDIA responds to the feedback in the future. The company wants to utilize its GeForce app as a nexus for automatic driver updates for a more convenience, all-in-one streamlined experience, and Team Green looks to be quite committed to this path.
Related Tags