VR games will be quality over quantity, says Epic Games CEO
Virtual reality represents a new frontier for gaming, but the tech is still early so initial games will be high-quality bite-sized experiences.

Published Tue, Oct 13 2015 3:16 PM CDT
|
Updated Tue, Nov 3 2020 12:03 PM CST
With 2016 fast approaching, virtual reality integration is almost here, bringing a whole dimension in video game experiences. Rather than being huge narrative-driven games with open-worlds and AAA budgets, the first VR games are going to be high-quality bite-sized chunks that feel out the new tech.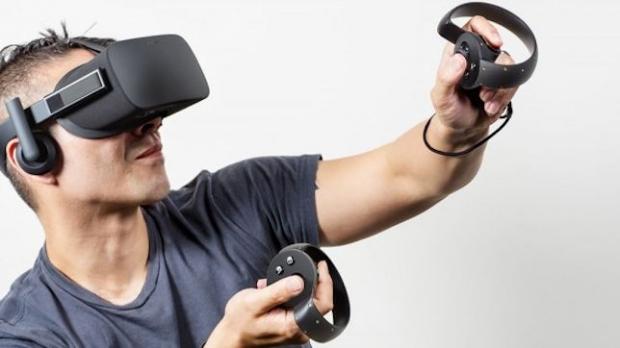 "With the move to VR and AR, it's going to be a very competitive market. [VR] is going to lead to very high-quality game experiences, but that doesn't necessarily mean huge ones," Epic Games CEO Tim Sweeney told VentureBeat at GamesBeat 2015.
Sweeney goes on to explain that VR is still very new and developers have yet to fully tap the potential of the new frontier. Devs are more like voyages fleshing out and experimenting with a new medium, so the First VR and AR games will be more flashy and gimmicky than meaningful.
Epic Games isn't the only one that maintains this kind of focus: Sony has pushed for "simple, passive experiences" to power the first games in the PlayStation VR library. "Because VR is such a new media, you can create totally amazing experiences with very very limited resources if you have the right idea," Sony exec Shuhei Yoshida said.
This kind of information is crucial for gamers to manage their expectations properly. While a few AAA games like Alien: Isolation and Elite Dangerous have Oculus Rift support, the games built specifically for VR HMD's won't match the scope of current games.
In a very real sense we're witnessing the birth of a new games medium, so think of initial VR games as the first arcade coin-op games that were replayable but lacked the depth we see in our current age. Things won't start coming together until the second or maybe third generations of VR HMD's, so be sure not to expect anything like MMORPG's or even Witcher 3 adventure games on the HTC Vive, Oculus Rift, or PlayStation VR.
"We're seeing a complete revolution of the human-computer interface," Sweeney went on in the interview, underlining how VR and AR goes beyond just gaming. "It's going to enable completely new kinds of interactions for architects, designers, and social users. "This is not Moore's law. This is not incremental change ... It has implications for all sorts of software. Any program you're using now will be re-imagined for [virtual reality and then] augmented reality."
Related Tags