London police finally halt round-the-clock watch on Julian Assange
After spending nearly $13 million with 24-hour guards, London police give up their constant surveillance for a new 'covert' strategy.

Published Mon, Oct 12 2015 10:47 AM CDT
|
Updated Tue, Nov 3 2020 12:03 PM CST
After spending 9 million GBP on three years' worth of constant guard, the London Metro Police have finally stepped away from their 24/7 surveillance over the Ecuadoarian embassy that houses Julian Assange.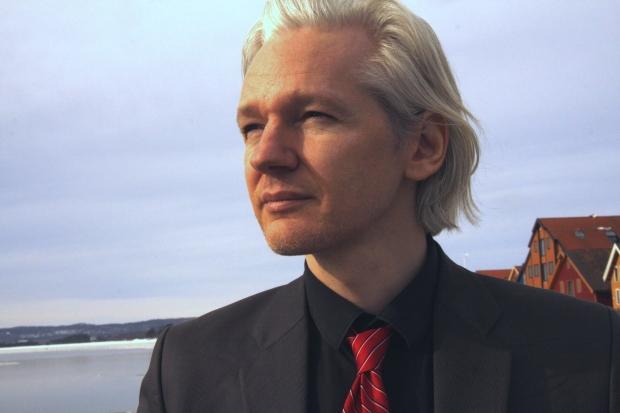 For the past three years now the London Metropolitan Police Service has stood like sentinals outside of the Ecuadorian embassy in round-the-clock guard posts. The world watched on as the controversial figurehead Julian Assange faced his opressors through the safe harbor of the embassy. The polic guard have strict orders to arrest the WikiLeaks co-founder Julian Assange on sight if he should step outside of the safe harbor of the embassy, but for the past three years, Assange has stayed safely ensconced in the building like a hostage.
This endeavor has cost nearly 10 million GBP across three years time, and now the police force has finally called it quits. "Whilst the MPS remains committed to executing the arrest warrant and presenting Julian Assange before the court, it is only right that the policing operation to achieve this is continually reviewed against the diplomatic and legal efforts to resolve the situation," reads an official announcement from the London Metro Police. "As a result of this continual review the MPS has today Monday, 12 October withdrawn the physical presence of officers from outside the Embassy."
The MPS will continue all efforts to apprehend Assange should he attempt flight from the embassy, and it looks like the force will also attempt to coax Assange out of safety by "deploying a number of overt and covert tactics to arrest him."
The troubled legal saga of the WikiLeaks whistleblower continues ever onward, and it'll be interesting to see if--and when--Assange is ever able to leave the embassy. The British and Swedish governments have been lambasted by the media and public for the clumsy, awkward handling of Assange's case, leading to the WikiLeaks founder achieving an iconic cult status akin to NSA whistleblower Edward Snowden.
"A significant amount of time has passed since Julian Assange entered the embassy, and despite the efforts of many people there is no imminent prospect of a diplomatic or legal resolution to this issue," the MPS concluded.
Related Tags