NVIDIA has just unveiled GeForce Now, its rebranded game streaming service that was until now, known as Grid. NVIDIA plans to compete against PlayStation Now, but at a much cheaper price point.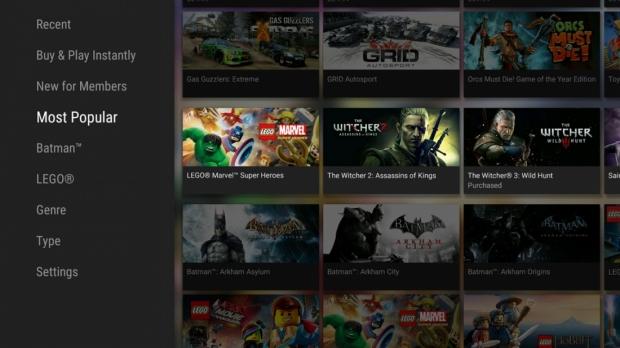 GeForce Now will be offering gamers the chance to stream games from their servers at 1080p 60FPS, blasting the titles to their Shield console, Shield Tablet, or Shield Portable. NVIDIA has more than 50 games on their GeForce Now service, with games like Alan Wake, Ultra Street Fighter IV, Grid 2, Dirt 3, Borderlands and multiple Batman titles. If you want to purchase games outright and play them instantly, you can get some hours pumped into titles like The Witcher 3: Wild Hunt, Saints Row: Gat out of Hell and Resident Evil: Revelations 2.
NVIDIA is launching GeForce Now on October 1 in the United States, EU and Japan for $7.99 per month. The company is including a free three-month trial membership which will allow gamers to try out the service before they dive head first into it.