Xbox One's unlocked 7th core isn't that much of a boost, says dev
It looks like the Xbox One's seventh core isn't a transformative boon for the console.

Published Sun, Sep 27 2015 12:00 PM CDT
|
Updated Tue, Nov 3 2020 12:03 PM CST
Xbox One owners have speculated for quite some time that certain features could dramatically improve the console's everyday performance, being led to believe that things like DirectX 12, Windows 10 implementation and giving developers access to the system's seventh core could change everything. With the help of Microsoft, one dev team has tapped the Xbox One's seventh core and reveals that the performance gains are anything but dramatic.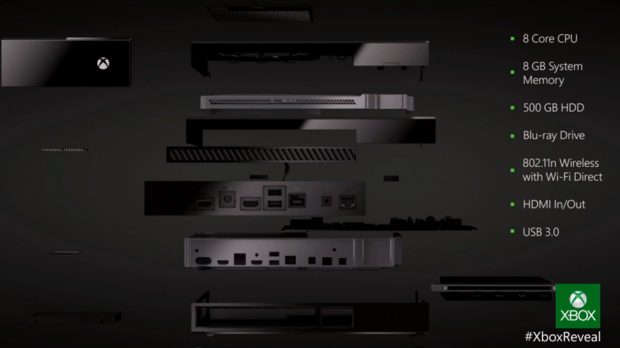 "Yes, we are using [the seventh core]," Larian Studios' co-founder and CEO Swen Vincke said in an interview with Gamingbolt. "Not a lot [of benefits] apparently but we are using it. You can only use 60 or 70% of it so that is not big of a difference. Essentially it won't make much of an impact."
Right now Larian Studios is working on a PS4 and Xbox One console port of the cRPG Divinity: Original Sin, and during the dev cycle Larian has spent a lot of time getting intimately acquainted with current-gen console architecture. The bump in processing speed granted by the Xbox One's seventh core didn't seem to help very much, despite the speculation that the extra core could be responsible for some Xbox One games hitting PS4-level performance.
The Xbox One's 32MB ESRAM has been a barrier for some devs, with some saying "it's a little bit too small" to hit 1080p, and Larian affirms it had to craftily find a way to work with the system's hardware.
"We had experience with [ESRAM] with the Xbox 360, but we had to make some changes to cope with it. But in general, we managed to achieve the same frame rate as that of the PS4 and we managed to engineer our way around it."
ESRAM and DirectX 12
The Halo 5 devs at 343 Industries were quick to point out that the Xbox One's ESRAM "didn't cause any issues" for the team. Then again 343i had initially targeted a full 1080p 60FPS for Halo 5, but has had to compromise full consistent 1080p in order to maintain consistent 60 frames-per-second.
As a result, Halo 5 will be rendered in dynamic 1080p resolution, meaning resolution will shift and scale a scene-to-scene basis up to 1080p. We're not sure if the ESRAM was the culprit here, but Stardock's Brad Wardell notes that the resolution of any Xbox One game is determined by how well the ESRAM is optimized.
Interestingly enough there are reports that DirectX 12 could boost ESRAM performance by 15%, despite Phil Spencer's warnings that the new API won't bring significant enhancements to the console.
In any case, Microsoft is keen on evolving the Xbox One this November with its OneCore Windows 10 integration, bringing a host of new improvements and backward compatibility. The new update will also likely plant the seeds for DirectX 12 adoption in the future.
Related Tags