Gaming voice actors set to strike amid failed negotiations
Gaming might lose its voice as vocal artists are set to strike over unfair working conditions.

Published Thu, Sep 24 2015 3:37 PM CDT
|
Updated Tue, Nov 3 2020 12:03 PM CST
Today's video games are a joyous din of sound that adds a new level of immersion. In a sense, video games are all about creating a fantasy to trick our senses into experiencing a virtual world. Without the basic framework of sight and sound, the illusion completely breaks down and the game loses a huge portion of its believability.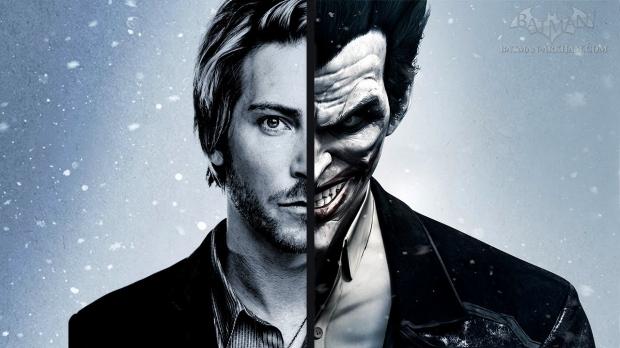 A silent void might be the future of video games; that is unless voice actors and big publishers can agree on a deal. Video game voice actors are not happy with the current terms of their contracts and have made demands through the SAG-AFTRA union. Sadly nothing's working. "We've been through two rounds of negotiations with our employers, and they've rejected every proposal we've made."
The battle has delivered a behind the curtain look at how the industry works. Voice-over actors don't get royalties if a game is incredibly successful--they're paid a flat fee and that's it. Actors don't get extra pay in vocally stressful roles, and often a stunt coordinator isn't present when the actor is pushed to do stunt-like activities to add realism. Voice actors often don't even know the full depth of what they're getting into when they're hired. Not only have publishers denied the proposals, they've instituted a punishing set of restrictions to add insult to injury.
Below is a list of the four proposal tiers listed by the SAG-AFTRA union:
Performance Bonuses
We're asking for a reasonable performance bonus for every 2 million copies, or downloads sold, or 2 million unique subscribers to online-only games, with a cap at 8 million units/ subscribers. That shakes out, potentially, to FOUR bonus payments for the most successful games: 2 million, 4 million, 6 million and 8 million copies.
Vocal Stress
We believe actors should get stunt pay for vocally stressful recording sessions the same way they get stunt pay for physically demanding roles. That's why we're proposing to limit "vocally stressful" recording sessions to two hours at the same union minimums.
Stunt Coordinator on Performance Capture Volume
Many actors feel unsafe without a stunt coordinator because they are often asked to do things that could potentially be dangerous to themselves or others.
Transparency
Our proposal is that we need to know more about the projects that we're working on. We propose that the actual title of the project should be made available to at least our representatives before we are asked to audition.
If no common ground is reached voice actors are set to go on strike. Voting to initiate a strike authorization has begun, and will likely trigger if no deal is made. Renown gaming voice actors like David Hayter (Solid Snake), Jennifer Hale (Mass Effect, Metroid Prime) and celeb Wil Wheaton have added their voices to the cause, leading to the rise of the #PerformanceMatters hashtag. A strike could halt development on major upcoming games and throw a complete wrench in the cogs of the games industry.
In the interest of fairness and keeping the talent inspired and fulfilled, it'd behoove publishers to listen and meet these goals...but we all know how games publishers work thanks to season passes, pre-order schemes and other ridiculous industry tactics.
Related Tags